Editorial Board Guest Author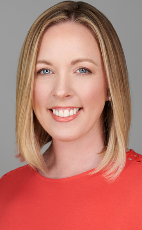 Ms. Natale
Amber Natale
President, Smarthinking Inc.
Amber Natale is the president of Smarthinking Inc. A creative in her own right and also an expert in logistics and operations, Ms. Natale leads the operational side of the business by brainstorming strategies, formulating how they will successfully work, and how to best execute them.
Ms. Natale brings a wealth of knowledge working in notable agencies across the globe such as Roberts Communications in Rochester, New York; Research International in London, England and CMP Media in New York City.
Later in her career, she transitioned from the agency side to the client side of business in executive management roles with the Benjamin Hotel and Chelsea Piers in New York City, as well as Doylestown Hospital outside Philadelphia. Ms. Natale holds a Bachelor of Science in Marketing from State University of New York College at Oswego.
Smarthinking Inc. is an integrated brand development agency with a distinct focus on real estate and hospitality. Founded in 2006, the agency was created to solve business challenges through the creation of compelling stories that businesses tell every day in a variety of mediums. For a brand to be a viable success, the agency believes the brand message has to be strategically incorporated into every aspect of the operation. In order to truly differentiate each client's product, Smarthinking follows the guiding principle of, THINK CRITICALLY, ACT CREATIVELY. This has molded the agency's reputation for delivering inventive and imaginative concepts.

Please visit http://www.smarthinkinginc.com for more information.
Ms. Natale can be contacted at +1 786-373-6077 or amber@smarthinkinginc.com