Editorial Board Guest Author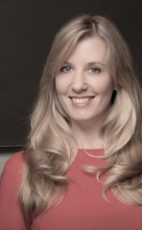 Ms. Blotter
Jessica Blotter
CEO & Co-Founder Kind Traveler, Kind Traveler
Jessica Blotter is CEO & Co-Founder of Kind Traveler, a speaker, and a journalist. The moment she discovered the love of travel can't be separated from the state of the world after witnessing devastating poverty on a trip to Belize, she wondered how the $7-trillion travel industry could be harnessed to benefit local communities, the environment, and animals.
This experience led Ms. Blotter and her co-founder to harness their entrepreneurial backgrounds to launch KindTraveler.com, a social enterprise that's the first socially-conscious Give + Get hotel booking and responsible travel education platform empowering travelers to positively impact the destinations they visit. As of 2019, Kind Traveler represents 100+ hotels and 60+ charities in 15 countries.
Ms. Blotter has been featured in more than 300 news outlets including The New York Times, Forbes, Conde Nast Traveler, and Travel + Leisure. As a speaker, she delivered a TEDx salon talk 'The Future of Travel: Purpose is King,' was a 2019 finalist in the UNWTO Travel Tech Adventure Pitch Competition in Chile, and delivered the 2019 keynote speech for Tahoe Chamber's Annual Summit on Responsible Tourism.
Ms. Blotter is the recipient of the '2017 Rising Star in Travel & Tourism' by WITTI (Women in Travel & Tourism International) and is a member of the Forbes Los Angeles Business Council. She started her career as an earth science educator teaching 130 underserved students each day at UCSD's Preuss School and holds a M.A. in Education from Ottawa University and a B.S. in Biology from Arizona State University.

Please visit http://www.kindtraveler.com for more information.
Ms. Blotter can be contacted at +1 310-873-3294 or jblotter@kindtraveler.com
Author's Articles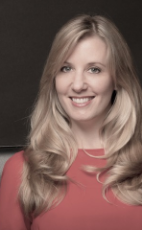 By Jessica Blotter, CEO & Co-Founder Kind Traveler, Kind Traveler