Editorial Board Guest Author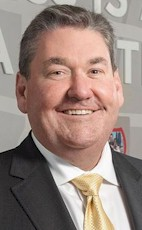 Mr. Hugh
Phil Hugh
Chief Development Officer, Red Roof
Phil Hugh brings almost 25 years of experience in the hospitality industry to the position. Previously he was Executive Vice President, Worldwide Franchise Sales, Realogy Franchise Group in Parsippany, New Jersey.

Mr. Hugh graduated from Allegheny College and has had a series of notable industry leadership roles throughout his career. Prior to his role as Executive Vice President, Worldwide Franchise Sales with Realogy Franchise Group, he led strategic development as President and Chief Executive Officer of Development Opportunity Corporation where he was responsible for daily operations, acquisitions and new development for hotel, commercial and mixed-use facilities.
Mr. Hugh also held senior roles with Cendant Corporation and HFS, serving as Senior Vice President, North American Development, Wingate Inns International, and Regional Vice President with Coldwell Banker Franchise Development, respectively.
Mr. Hugh is now the Chief Development Officer at Red Roof, an award-winning leader in the lodging industry with franchises, corporate managed and corporate owned properties, recognized for creating the innovative Upscale Economy® segment serving millions of guests each year.
With coast-to-coast locations, Red Roof has over 600 properties in the U.S. and has expanded internationally to Brazil, Canada and Japan. Whether business or leisure, short trips or extended stays, in the hearts of cities or on the road, Red Roof has a property for every traveler, delivering an enhanced experience at a value price.

Mr. Hugh has joined a team that has a simple top priority: Provide true value to our guests and franchises without sacrificing quality. As veterans of the hotel and hospitality industries, our experience ensures Red Roof is consistently focused on the success of each and every property.
Please visit http://www.redroof.com/ for more information.
Mr. Hugh can be contacted at +1 305-443-5454 or phugh@redroof.com
Author's Articles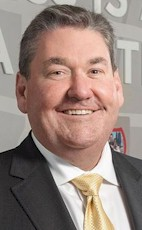 By Phil Hugh, Chief Development Officer, Red Roof