Editorial Board Guest Author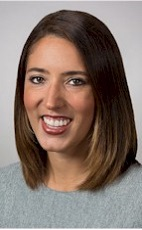 Ms. Rollins
Kari Rollins
Managing Partner, Sheppard Mullin Richter & Hampton,
Kari M. Rollins is the Managing Partner of the New York office of Sheppard Mullin Richter & Hampton, and a partner in the firm's intellectual property practice group. Ms. Rollins focuses her practice on data privacy and data security, and complex commercial litigation matters.
Ms. Rollins offers her clients the continuity of assistance during all three critical stages of the data privacy/data security lifecycle: (1) data privacy and security preparedness and compliance (the before), (2) data breach investigation, response, and notice (the during), and (3) data privacy litigation and regulatory enforcement (the after).
In the context of the ever-changing and patchwork federal and state regulatory landscape, Ms. Rollins serves as trusted advisor to her clients, bringing a focused, strategic approach to complex, myriad data security and litigation matters alike.
Ms. Rollins has successfully represented clients the financial services, audit and accounting, retail and fashion, food services, hospitality, manufacturing, and technology industries before state and federal courts, as well as in front of state attorneys general, federal regulators, and U.S. and international commercial arbitration forums.
Recently, Ms. Rollins was named by The Legal 500 as one of the Next Generation Leading Lawyers in data privacy and data protection, and named to Cybersecurity Docket's 2019 Incident Response 30, which recognizes 30 of the best and brightest data breach response lawyers in the business. In 2018, Global Data Review's named Ms. Rollins as one of their top 40 under 40 in data privacy globally.
Please visit http://www.sheppardmullin.com for more information.
Ms. Rollins can be contacted at +1 212-634-3077 or krollins@sheppardmullin.com