Editorial Board Guest Author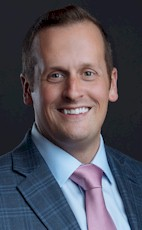 Mr. Crabiel
Jeff Crabiel
General Manager, The Westin Nashille
Jeff Crabiel is the appointed General Manager of The Westin Nashville, located in the city's downtown, in May of 2019. In his role as General Manager of the property, including Rhapsody Spa and the two Food & Beverage outlets, Decker & Dyer and L27, Mr. Crabiel oversees The Westin Nashville's continued operational successes, while maintaining the Westin brand's luxury standards.
Mr. Crabiel is admired by many colleagues and armed with a unique blend of hospitality management experience and endearing leadership. He has his finger on the pulse of hospitality trends and is constantly pushing staff to integrate these into programs. He brings over ten years of experience in the hotel and luxury resort industry to his relatively new position as General Manager.
Before his appointment, Mr. Crabiel served as the Director of Rooms and Executive Assistant Manager, previously spearheading The Westin Nashville's migration into the Marriott portfolio.
Prior to his employment with the property, Mr. Crabiel worked as Director of Rooms at Hilton Nashville Downtown. Here, he excelled to that position after serving just one year as the Front Office Manager and was awarded the Hilton Award of Excellence for setting a new record in guest satisfaction scores, which were the highest in property history.
Additionally, prior to moving to Nashville, Mr. Crabiel worked as the Front Office Manager at the Hilton Parc Soleil, the Front Office Supervisor at Sheraton Vistana Villages, both in Orland, Florida, and the General Manager of Operations at Lees Inn and Suites.

Please visit http://www.thewestinnashville.com for more information.
Linkedin Profile: https://www.linkedin.com/in/jcrabiel
Mr. Crabiel can be contacted at +1 629-800-5049 or jeff.crabiel@westinnashville.com
Author's Articles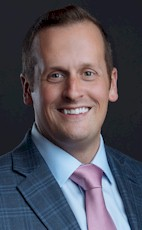 By Jeff Crabiel, General Manager, The Westin Nashille