Editorial Board Guest Author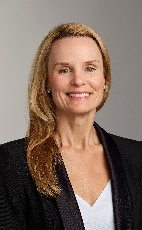 Ms. Barragate
Susie Barragate
President & CEO, Vocational Guidance Services
Susie Barragate was appointed as the President & CEO of Vocational Guidance Services (VGS), an Ohio provider of personalized vocational training to individuals with disabilities or other barriers to employment, in September 2018. She has served with VGS for more than 22 years, joining the organization in 1996 as the Human Resources Coordinator and in 1999 becoming the agency's Human Resources Director.
In 2012, Ms. Barragate was asked to take responsibility for the vocational rehabilitation services at VGS' Elyria facility in addition to her supervision of VGS' HR and Intake Departments. In 2014, she became Vice President of Human Resources and Lorain County Rehabilitation Services.
In addition to processing payroll for four distinct corporations and over 1,000 employees, under Ms. Barragate's leadership VGS' Human Resources Department was responsible for guiding and directing agency personnel policies and practices, while the Intake Department oversaw all the open and closed case files for program participants, while also processing referrals for services to participants.
The Lorain County Rehabilitation Services included a program with the Lorain County Department of Jobs and Family Services, as well as Placement Services, Clerical Training, and Work Adjustment.
Ms. Barragate graduated from the University of Cincinnati with a Bachelor of Arts degree with a concentration in personnel and industrial relations. In 2013, she was awarded the Innovation Award for Strategic Alignment by ERC and CSHRM's HR Awards, and was named as an Archer Award finalist for HR Executive of the Year by Crain's Cleveland Business in 2014. Ms. Barragate is a graduate of the Cleveland Leadership Center's Bridge Builders Class of 2013.
Please visit http://www.vgsjob.org for more information.
Ms. Barragate can be contacted at +1 216-431-7800 or SusieBarragate@vgsjob.org