Editorial Board Guest Author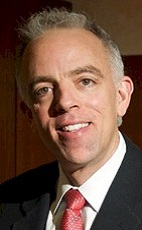 Mr. Clayton
Hunter Clayton
Co-Managing Director Houston Office, Gensler
Hunter Clayton is a Co-Managing Director for the Houston office of global architecture, design and planning firm Gensler. He brings more than 30 years of experience to the firm, including seven years as a principal in the firm's Santa Monica and Las Vegas offices and nine years as an executive with MGM Resorts International.
With extensive work in large-scale projects worldwide — including CityCenter in Las Vegas, the largest privately funded mixed-use project in the United States — Mr. Clayton contributes his invaluable experience and a global perspective to the firm's leadership team. In addition to the monumental CityCenter project in Las Vegas, Mr. Clayton completed the MGM Cotai, a resort development in Macau SAR, China. In parallel, Mr. Clayton worked as Project Executive on the MGM Springfield in Massachusetts. Earlier, he oversaw the design and construction of MGM National Harbor, a luxury hotel, resort and casino that opened in late 2016.
Beyond his extensive understanding of all things hospitality design, Mr. Clayton also possesses substantial experience in aviation design. Most specifically, Mr. Clayton worked on the Dubai International Airport, the King Abdulaziz International Airport in Saudi Arabia and the Narita International Airport in Japan.
Mr. Clayton leads in a way that constantly drives others to find solutions that are purposeful, inspirational and more efficient. He fosters a culture that collaborates and overachieves in design project delivery.
Mr. Clayton is a U.S. Green Building Council LEED-Accredited Professional and holds degrees in both Architecture and Construction Management from the University of Houston and Texas A&M University in College Station, respectively.
Please visit http://www.gensler.com for more information.
Mr. Clayton can be contacted at +1 713-844-0000 or hunter_clayton@gensler.com
Author's Articles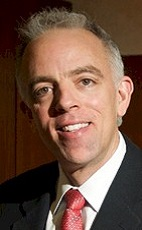 By Hunter Clayton, Co-Managing Director Houston Office, Gensler