Editorial Board Guest Author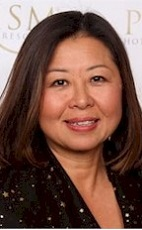 Ms. St. Clair
Jasmine St. Clair
Vice President of Design & Construction, Prism Hotels & Resorts
Jasmine St. Clair is the Vice President of Design and Construction for Prism Hotels & Resorts, an award-winning full-service hotel management, investment and advisory services company.
An experienced professional who has worked on virtually all aspects of hotel design, development and operations, Ms. St. Clair has more than 20 years of project management experience in the hotel industry. She has worked for iconic national and international brands and operators including Hilton Hotels & Resorts, La Quinta, Bristol Hotels & Resorts, Remington Hotels & Resorts, and, most recently, Omni Hotels & Resorts. Over the course of her distinguished career, she has been responsible for managing franchise design and construction development, spearheading new product development and improvement plans (PIP's) on conversion projects, and supervising change of ownership and repositioning logistics at numerous hotels and resorts.
Additionally, Ms. St. Clair has spent time in the purchasing project management role for one of the industry's premier hospitality purchasing companies, Purchasing Management International in Dallas, Texas. Her responsibilities with Purchasing Management International included managing one of the firm's primary clients, Meristar Hotels & Resorts, as well as working on new Westin hotel developments for Beachwood Development in Fort Worth, Texas.
Ms. St. Clair graduated from Texas A&M University in College Station, Texas, where she earned a degree in Environmental Design from Texas A&M's School of Architecture. As part of her drive to continue to learn and expanded both her knowledge and professional skillset, she continues to take additional graduate-level course work in Construction Management at her alma mater. She currently resides in Colleyville, Texas, with her husband and two sons.
Please visit http://www.prismhotels.com for more information.
Ms. St. Clair can be contacted at +1 214-987-9300 or jasmine.stclair@prismhotels.com
Author's Articles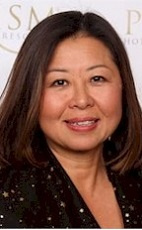 By Jasmine St. Clair, Vice President of Design & Construction, Prism Hotels & Resorts