Editorial Board Guest Author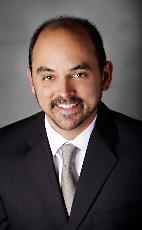 Mr. Clough, MAI
Rod Clough, MAI
President - Americas , HVS
As President of HVS Americas, Rod Clough brought together all U.S. Consulting & Valuation offices under common ownership and has revolutionized the way the company is led and managed. Mr. Clough oversees strategy execution for HVS throughout all its Americas locations and divisions.
HVS is the nation's leading consulting firm that is laser focused on the hospitality sector. The firm provides expertise through every phase of ownership across a wide range of hospitality assets. We help clients succeed in the complex consulting arena, from feasibility studies to exit strategies and everything in between.
Mr. Clough's tenure with HVS spans almost 25 years, during which time he has played an important role growing the company from a handful of locations across the Americas to 40. He has done this primarily by fostering an extraordinary corporate culture built on a foundation of excellence, service, and appreciation.
Mr. Clough is a Designated Member of the Appraisal Institute (MAI) and a state-certified general appraiser. His consulting experience encompasses all hotel property types and brand segments, including convention center headquarters hotels; resorts and full-service hotels; select-service hotels; limited-service and extended-stay hotels.
In 2007, Mr. Clough coordinated the appraisals of nearly 200 properties associated with the $26-billion sale of Hilton Hotels to The Blackstone Group, an unprecedented transaction in the history of the international lodging industry and, to date, the largest assignment undertaken by the firm.
Mr. Clough also spearheaded the re-launch of HVS Brokerage & Advisory (U.S. division) in 2018 and continues to innovate the way HVS does business every day.
Please visit http://www.hvs.com for more information.
Linkedin Profile: https://www.linkedin.com/in/rod-clough-mai-6986a410/
Mr. Clough, MAI can be contacted at +1 214-629-1136 or rclough@hvs.com