Editorial Board Guest Author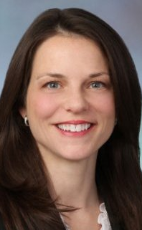 Ms. Blumenthal
Jennie Blumenthal
Lead, U.S. Travel, Transportation and Hospitality, PwC
Jennie Blumenthal leads PwC's US Travel, Transportation and Hospitality practice, where she focuses on counseling executives in sales, marketing and digital transformations, and leads efforts across several major accounts. She has more than 20 years of experience across hospitality, airline, technology, entertainment, and telecommunications industries.
Currently, Ms. Blumenthal leads PwC's efforts to define the future of digital customer experience in hospitality - including reimagining Customer Experience in hotels, redefining the sales process and technology across the timeshare industry, rethinking airline operations, and looking at the impacts of IoT in casinos.
Prior to joining PwC, Ms. Blumenthal was a director at PRTM Management Consultants where she conducted marketing analysis and due diligence for private equity transactions focused on telecommunications in global markets, leading teams across the Middle East, Europe, Africa, and South Asia. In past roles, she analyzed sales trends and campaign performance, executed million-dollar campaigns in strategic planning, marketing, fundraising, and public relations.
Ms. Blumenthal has published articles on topics covering Customer Experience and Technology - including Connected Devices in Hotels, to Digital Transformation, to the rise of Technology in Emerging Markets. Additionally, she has co-authored articles on the sharing economy, reaching the global emerging middle class, mobile data, key trends in telecom across the Middle East and Africa and the rise of 3G telecommunications in India.
Ms. Blumenthal graduated from the University of Virginia with her B.A. in history before attending George Washington University where she earned her MBA in Finance and Strategy.

Please visit http://www.pwc.com for more information.
Linkedin Profile: https://www.linkedin.com/in/jennieblumenthal/
Ms. Blumenthal can be contacted at +1 703-847-1900 or jennie.blumenthal@pwc.com
Author's Articles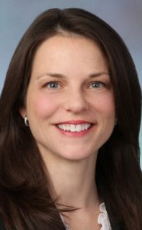 By Jennie Blumenthal, Lead, U.S. Travel, Transportation and Hospitality, PwC