Editorial Board Guest Author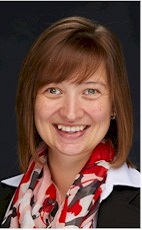 Dr. Berezina
Katerina Berezina
Assistant Professor Department of Nutrition & Hospitality Management, University of Mississippi
Dr. Katerina Berezina, CHTP, CRME, CHIA, is an Assistant Professor in the Department of Nutrition and Hospitality Management (NHM) at the University of Mississippi. She received her Ph.D. in Health and Human Performance with concentration in Tourism at the University of Florida in August 2014. Dr. Berezina also holds her undergraduate degree in Hospitality and Tourism from Penza State University, Russia, and a Master of Science degree in Hospitality Information Management from the University of Delaware.
Her industry experience includes working in travel agencies and hotels in Russia and the United States. Prior to joining the University of Mississippi, Dr. Berezina was an Assistant Professor in the College of Hospitality and Tourism Leadership at the University of South Florida Sarasota-Manatee. Dr. Berezina's research interests are in the areas of information technology in hospitality and tourism, electronic distribution, and revenue management. Her research has been presented at national and international conferences, and published in leading academic and professional publications. Dr. Berezina co-authored a textbook and three book chapters on hospitality technology.
She serves as the Managing Editor of the Journal of Hospitality and Tourism Technology (JHTT). Dr. Berezina is an active member of Hospitality Financial and Technology Professionals (HFTP) and Hospitality Sales and Marketing Association International (HSMAI). She also serves as a member of the Certified Hospitality Technology Professional (CHTP) Advisory Council with HFTP. Dr. Berezina is also a coordinator of two university programs that integrate real-life hotel software into the hospitality curriculum: innRoad University Program and M3 Link University Program.
Please visit http://www. for more information.
Dr. Berezina can be contacted at +1 662-915-1505 or katerina@katerinaberezina.com
Author's Articles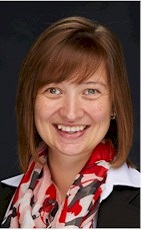 By Katerina Berezina, Assistant Professor Department of Nutrition & Hospitality Management, University of Mississippi