Editorial Board Guest Author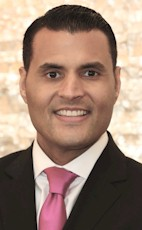 Mr. Rivera
Fernando Rivera
General Manager, Kimpton Hotel Palomar South Beach
Fernando Rivera brings more than 20 years of operational, sales, marketing and brand management experience to his role as General Manager at Kimpton Hotel Palomar South Beach, the all new boutique hotel, located in the heart of Miami's most dynamic neighborhood, Sunset Harbour.
Previously with esteemed downtown Miami property Kimpton EPIC Hotel where Mr. Rivera served as both Hotel Manager and Director of Sales, his high energy, customer-oriented management style has led to success at every turn. He continues to be an innovative and detail-oriented leader, able to work in fast-paced and high-pressure environments with confidence, passion and integrity.
Mr. Rivera also held Sales & Marketing positions at Mayfair Hotel & Spa in Miami, HPN Global, Grand Hyatt New York, Hyatt Regency Miami and Intercontinental Hotel Miami.
Throughout his work at various hotels, Mr. Rivera showcased his ability to come up with high quality and engaging creative programming and partnerships, which elevated the hotel guest journey on property. A well-respected manager, he gets the job done while simultaneously teaching and mentoring staff and creating new strategies to minimize employee turnover.
Mr. Rivera has always looked to expand his horizons and learn more in his field, including attending a two-week course from Cornell Asset Management in Singapore in 2008. He has a full operational background in the hospitality sphere, having previously worked front office, food and beverage, sales, marketing, brand management and revenue departments. Mr. Rivera will oversee Kimpton Hotel Palomar South Beach's daily operations, personnel, business development and guest relations when it opens in 2020.

Please visit http://www.hotelpalomar-southbeach.com/ for more information.
Linkedin Profile: https://www.linkedin.com/in/fernando-rivera-a644695
Mr. Rivera can be contacted at +1 305-812-7882 or fernando.rivera@hotelpalomar.com
Author's Articles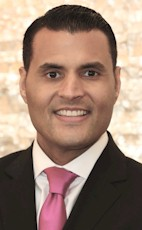 By Fernando Rivera, General Manager, Kimpton Hotel Palomar South Beach