Editorial Board Guest Author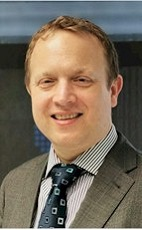 Mr. Kessler
Michael Kessler
Chief Executive Officer, ReviewPro
Michael Kessler is the CEO of ReviewPro, the market leader in guest experience management. He is committed to continually driving the development of the latest in hospitality technology and bringing it to ReviewPro's 55,000 global clients.
ReviewPro provides a powerful set of tools and processes to help hoteliers with guest experience management. By collecting guest feedback across all key touch-points in the hotel journey, and managing it on one central dashboard, brands can gain valuable insight into areas where operational and service improvements are needed. Hoteliers can take quick action to fix problems, even while the guest is still on property. Guest insights can be leveraged to elevate the hotel experience, boost online reputation, improve rankings on OTAs and TripAdvisor, and increase revenue.
Previously to ReviewPro, Mr. Kessler founded a tech company in Germany and later created a joint venture with NTRGlobal. Since joining ReviewPro as VP of Sales, then as CRO, and now as CEO, he has driven the company's growth and revenue. Having been a business leader in the SaaS industry for the last 20 years, Mr. Kessler has a wealth of experience in driving growth and innovation in competitive and fast-paced environments.
With his diverse expertise, Mr. Kessler is a sought-after public speaker in online reputation, guest experience in the hotel industry, customer acquisition, and SaaS companies. As a seasoned speaker and industry expert, he frequently participates at key hospitality industry events and digital travel conferences worldwide including ITB, WTM, AHC, and UNWTO Seminars, as well as other tech events such as CeBIT and Systems.
Please visit http://www.reviewpro.com for more information.
Mr. Kessler can be contacted at +1 404-948-4001 or mkessler@reviewpro.com
Author's Articles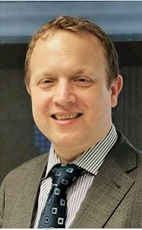 By Michael Kessler, Chief Executive Officer, ReviewPro