Editorial Board Guest Author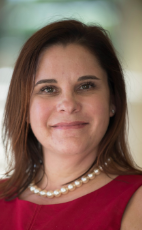 Ms. White
Kristi White
VP, Product Management, Knowland
As a hospitality veteran by trade, with two decades of experience in the hotel and revenue management side of the industry, Kristi White has a pulse on the needs of the hospitality business. She has advised hundreds of hotels around the world on their business strategy, improving hotel performance and overall profitability.

Over the past 15 years, Ms. White has been working for hospitality vendor providers. Her experience runs the gamut from electronic distribution, social media, business intelligence, to revenue management technology. If it can help a hotel make more money, she wants to know about it.
Ms. White is a fierce advocate for technology that helps hotels work smarter, not harder. As a recognized expert in her field, she is a frequent speaker on a wide variety of topics at industry conferences and hospitality courses at colleges and universities. She was also a member of the Board of Directors for the HSMAI Revenue Management Special Interest Group.

To add to her eclectic background, Ms. White has a bachelor's degree in political science and a master's degree in history from LSU. Those two degrees make her really great at trivial pursuit and underpin her natural wiring for seeing the possible in unlikely places.

When Ms. White is not working to advance technology in hospitality, you can find her cheering on LSU as a proud alumnus. She also enjoys cooking for family and friends, loves a good round of tennis, and traveling the world. Connect with Kristi on LinkedIn.

Please visit http://www.knowland.com for more information.
Linkedin Profile: https://www.linkedin.com/company/the-knowland-group/?viewAsMember=true
Ms. White can be contacted at +1 571-429-5772 or kwhite@knowland.com
Author's Articles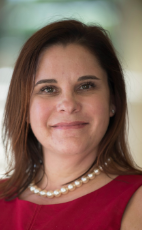 By Kristi White, VP, Product Management, Knowland