Editorial Board Guest Author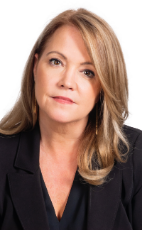 Ms. Guitar
Laura Guitar
EVP + Partner, rbb Communications
Laura Guitar leads Reputation & Risk Advisors, a division of rbb Communications, focusing on issues, crisis and reputation management.

Ms. Guitar's experience includes strategic communications programming for clients across a wide range of industries. This includes crisis preparedness planning, issue-oriented campaigns, litigation communications, and programs to mitigate risk and reputational impact including during M&A transactions. Laura is specifically focused on mitigating digital and social reputation impacts associated with major brands, corporations and high-profile individuals.
Her experience includes:

. Participation as a member of Delta Airlines' national crisis response team, with responsibility for on-site crisis response support as needed.

. Development of a comprehensive crisis response plan for a multi-location pediatric specialty healthcare system and training to support multi-level/discipline staff execution of the plan.
. On-call crisis counsel for the world's largest fast food restaurant franchise company.
. Crisis counsel for several law firms, including strategic communications support for the multi-state class action lawsuit filed against a German-based Chinese drywall manufacturer.
. Crisis support for one of the largest independent retailers of wine and spirits in the US.
. Positioning program to offset negative media coverage and business impacts around a medical malpractice lawsuit targeting the largest physician practice group in the Southeast.
. Advocacy campaign for a pediatric healthcare system planning to establish a new children's hospital in Medical City at Lake Nona. Working with local and state elected officials, community organizations, and key influencers, the campaign facilitated state approval in the form of a Certificate of Need in a record 22-month timeframe despite significant opposition.
Ms. Guitar has served a wide range of clients including the Walt Disney Company, Publix, GE Healthcare, the Chinese Ministry of Rail, the University of Florida and multiple health care systems. A graduate of Rollins College, she has been recognized for her professional accomplishments and volunteer efforts with a variety of industry and community awards.

Please visit http://www.rbbcommunications.com for more information.
Ms. Guitar can be contacted at +1 305-249-1147 or laura.guitar@rbbcommunications.com
Author's Articles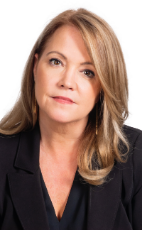 By Laura Guitar, EVP + Partner, rbb Communications