Editorial Board Guest Author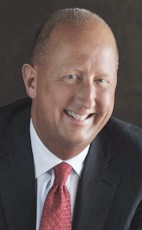 Mr. Cordell
Phil Cordell
Global Head of New Brand Development, Hilton Worldwide
Phil Cordell is the Global Head of New Brand Development for Hilton Worldwide. In this role, he uses his extensive industry knowledge and deep strengths as an innovator and pioneer to successfully launch new brands for the company.
Prior to taking on his new role, Mr. Cordell served as the Global Head for Focused Service and Hampton Brand Management for Hilton Worldwide, the internationally recognized preeminent hospitality company. The company develops, owns, manages or franchises more than 4,600 hotels globally. Its portfolio includes many of the world's best known and most highly regarded hotel brands. Mr. Cordell leads the focused service brand efforts, including Hilton Garden Inn, Hampton by Hilton, and the newest brand, Tru by Hilton.
Rising from general manager of a single Hampton hotel more than 30 years ago, Mr. Cordell is now responsible for all aspects of the brands including: strategy, global development, strategic brand positioning, product and service standards, marketing, public relations, brand culture, brand communications, hotel operations support, and franchise relations.
Mr. Cordell gained his franchising expertise early in his career when he helped to develop many of Hilton's franchise support systems including: the original quality assurance process, training programs, guest assistance functions and hotel field support. In his roles as Vice President of Franchise Operations and subsequently as Vice President of Hotel Performance Support, he worked across a number of Hilton's premier brands, including DoubleTree by Hilton, Embassy Suites, and Homewood Suites by Hilton. During his tenure with Hampton, he has seen the brand grow to more than 2,000 properties, becoming the largest hotel brand in the United States.
An expert in branding, franchise management and customer service, Mr. Cordell has been interviewed by The New York Times, USA Today, Entrepreneur Magazine, Harvard Business Review, Fox Business, and others; has received numerous awards and recognition for his leadership and for contributions to the hospitality industry; and is a frequent speaker and panelist on a wide variety of business and industry topics.
Please visit https://www.hilton.com/en/tempo/ for more information.
Linkedin Profile: https://www.linkedin.com/in/phil-cordell-aa741945
Mr. Cordell can be contacted at +1 703-883-5802 or phil.cordell@hilton.com
Author's Articles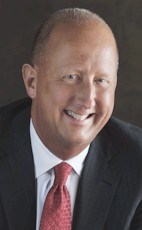 By Phil Cordell, Global Head of New Brand Development, Hilton Worldwide