Editorial Board Guest Author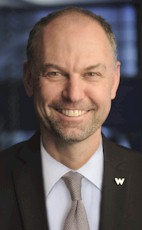 Mr. Huldi
Roger Huldi
General Manager, W San Francisco
A seasoned hospitality operations leader, Roger Huldi has more than 20 years of leadership experience with Starwood Hotels and Resorts Worldwide - and great passion for the W brand. He served as Director of Operations at W San Francisco for three years before becoming the General Manager of W Silicon Valley in 2007.
Prior to his tenure with W Hotels Worldwide, Mr. Huldi excelled in several key roles at Starwood properties in California, Colorado, Hawaii and Switzerland, including Director of Food & Beverage at the Westin Maui Resort & Spa in Lahaina in 2004 and at the Sheraton San Diego Hotel and Marina, where he joined in 2001 after serving as Director of Outlets at the Westin Maui Kaanapali and as Food and Beverage Manager at the Hilton Waikoloa Village.
Mr. Huldi began his career with Starwood in 1991, working in the Food & Beverage department at the Sheraton Mirage Resort in Port Douglas, Australia. His dedication to the Starwood brand extends to the Sheraton Denver, where he served as Task Force General Manager before returning to San Francisco to assume his new role.

Since Mr. Huldi's appointment in February 2013 as General Manager of the 401-room W San Francisco, the hotel has evolved in service and style, introducing new amenities, event programming and a Gold Fever guest room renovation, and becoming a leader in sustainability within the hospitality industry. The property was named the first LEED-EB Platinum certified building in North America, the highest ranking by the U.S. Green Building Council (USGBC) and the world's most widely used and recognized green building rating system.
Under Mr. Huldi's leadership, the acclaimed San Francisco hotel has also earned the BizBash Event Style Award for Best Hotel Space for Meetings and Events (2015); Travel Weekly Gold Magellan Award Winner for Fitness Room Design (2016); American Hotel & Lodging Association (AH&LA) 'Property of the Year' Large Property (2016); Sutter Health Healthiest Employers Award (2016); Conde Nast Traveler's Top Hotels in San Francisco: Readers' Choice Awards (2017 and 2018); and Forbes Travel Guide 2019 Star Award. The 2020 Forbes Travel Guide Recommended award recently signified W San Francisco as one of the best properties in the world.

Mr. Huldi attended Hotelfachschule Business and Hotel Management Schule in Lucerne, Switzerland and holds a Bachelor's Degree from Bond University in Queensland, Australia.

Please visit http://www.marriott.com/hotels/travel/sfowh-w-san-francisco/ for more information.
Linkedin Profile: https://www.linkedin.com/in/roger-huldi-3a67bb8/
Mr. Huldi can be contacted at +1 415-777-5300 or roger.huldi@whotels.com
Author's Articles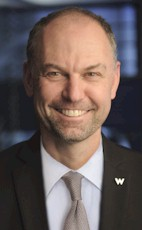 By Roger Huldi, General Manager, W San Francisco