Editorial Board Guest Author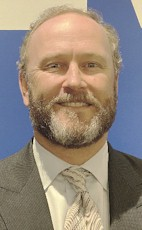 Mr. Heyneker
Marc Heyneker
Co-Founder & CEO, Revinate
Marc Heyneker is co-founder and CEO of Revinate, the global leader in guest data management and intelligence. Revinate is backed by leading Silicon Valley investors, including Benchmark Capital, Tenaya Capital, and Sozo Ventures. Headquartered in San Francisco with regional offices in Amsterdam and Singapore, Revinate counts tens of thousands of the world's leading independent hotels and hotel groups as customers.
Mr. Heyneker has extensive experience in delivering Software-as-a-Service (SaaS) solutions that meet the needs of companies in many different industries. Prior to founding Revinate, he ran the High Tech division in North America at Akamai Technologies. Previously, he was a Senior Sales Executive at Red Herring.
Through these experiences, it was clear that specialized and modern technology to solve critical customer problems would be the future. With Revinate, Mr. Heyneker's founding thesis was that, for hoteliers to achieve long-term success, they would need to start managing guests, not rooms. At the core of successfully managing guests, hoteliers would need to leverage the guest data that was siloed across various hotel systems.
Clean, accurate guest data would unlock and activate two of the industry's most important and urgent needs: (1) driving revenue and net operating income, and (2) powering personalized guest experiences that would lead to the next levels of customer satisfaction, loyalty and lifetime value. At the same time, guest data would also become hospitality's greatest liability given the critical and growing importance of data security.
Mr. Heyneker is named a Top-Rated CEO by Glassdoor with a 98% approval rating. He has a BA from Vanderbilt University.

Please visit http://www.revinate.com for more information.
Linkedin Profile: https://www.linkedin.com/in/mheyneker/
Mr. Heyneker can be contacted at +1 415-671-4703 or marc@revinate.com
Author's Articles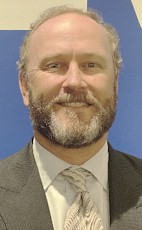 By Marc Heyneker, Co-Founder & CEO, Revinate