Editorial Board Guest Author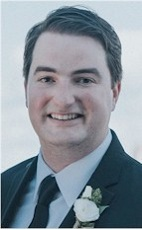 Mr. Ryskamp
Geoffrey Ryskamp
Global Head of Hospitality, Travel & Leisure, Medallia
Geoffrey Ryskamp is the Global Head of Hospitality, Travel & Leisure for Medallia. In this role, he leads a team that designs, enhances, and deploys enterprise solutions to empower customer experience objectives of Fortune 500 hospitality companies.
Throughout his career, he has worked on projects in the hotel, vacation ownership, food & beverage and gaming segments and carried out asset management, capital planning, revenue management, financial performance analysis, corporate brand benchmarking analysis, market studies and economic impact analysis. Prior to joining Medallia, Mr. Ryskamp served as the Director of Asset Management for Pebblebrook Hotel Trust, was part of the Business Intelligence team at Choice Hotels International and in the Hospitality Consulting practice at PwC. He has held management and operational roles with Hilton Worldwide, Marriott International, Starwood Hotels & Resorts, Radisson Hotel Group, Dolce International and Levy Restaurants.
Mr. Ryskamp is a sought after speaker most recently in June 2019 at the Medallia Hospitality Experience Conference - Hospitality Customer Exchange. Using Employees to Better Understand the Guest Experience.
Mr. Ryskamp graduated with Honor from the Eli Broad College of Business at Michigan State University with a B.A. in Hospitality Business and a minor in Real Estate Investment Management. He also holds a Master of Business Administration from the Robert H. Smith School of Business at the University of Maryland and currently serves on the International Alumni Executive Board for Michigan State University.
Please visit http://www.medallia.com for more information.
Mr. Ryskamp can be contacted at geoff@medallia.com
Author's Articles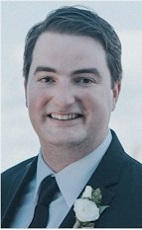 By Geoffrey Ryskamp, Global Head of Hospitality, Travel & Leisure, Medallia