Editorial Board Guest Author
Mr. Gollan
Doug Gollan
Editor-in-Chief & Founder, DG Amazing Experiences - Private Jet Card Comparisons
Doug Gollan is a travel and luxury lifestyle journalist and media executive who has been in the industry for over 30 years. He is considered an expert on marketing to Ultra High Net Worth (UHNW) consumers with a focus on private aviation. He has been involved in dozens of research projects surveying both consumer and travel industry executives.
Mr. Gollan grew up in a travel industry family and knew if he wasn't going to be a sports reporter, travel and tourism was his dream industry. After starting as a young reporter covering the airline industry in the late 1980s, he rose to leadership positions at a leading B2B travel magazine group. During his tenure, it moved from fourth to first place in its market and became one of the five largest magazines in the world as measured by Ad Age.
Mr. Gollan then launched a consumer magazine targeting UHNW private jet travelers where he served as President and Editor-in-Chief. He has also authored several books on UHNW sales and marketing, including 'Secrets of Selling to the Super Rich', and 'The Sky's the Limit: Marketing Luxury to the New Jet Set'.
Since 2015, Mr. Gollan has built a boutique digital media and consulting company focused on private aviation users. His weekly e-newsletter DG Amazing Experiences reaches over 25,000 full and fractional private aircraft owners, and Private Jet Card Comparisons is the only independent buyer's guide to private aviation memberships, comparing over 250 programs by more than 65 variables. He contributes to Forbes.com covering the business of luxury travel.
Please visit https://www.privatejetcardcomparisons.com for more information.
Linkedin Profile: https://www.linkedin.com/in/doug-gollan-ba1181/
Mr. Gollan can be contacted at +1 917-328-6518 or doug.gollan@privatejetcardcomparisons.com
Author's Articles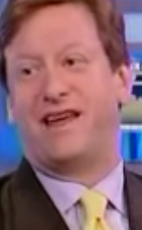 By Doug Gollan, Editor-in-Chief & Founder, DG Amazing Experiences - Private Jet Card Comparisons