Editorial Board Guest Author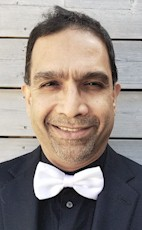 Mr. Lala
Probal Lala
Chief Executive Officer, Fluent.ai
Probal Lala is the Chief Executive Officer (CEO) of Fluent.ai, a voice recognition solutions company.
Mr. Lala, a telecom executive turned serial technology entrepreneur and investor, was named permanent CEO late last year to further grow the company and help expand Fluent.ai's technology solutions worldwide.
Prior to this position, Mr. Lala has been an active Angel Investor for the past 12 years as Chair of the Maple Leaf Angels Corporation. With more than 30 years of leadership experience across various companies in the technology industry,
Mr. Lala has held a range of diverse senior executive roles, including CEO of About Communications, Vice President Sales at Alcatel-Lucent Canada, CEO of AirRoamer, Vice President and General Manager of Internet Operations at Bell Canada, and General Manager and Chief Technology Officer at Stentor Services Inc. He brings a breadth of experience to the table that will help the company grow in 2020.
At Fluent, Mr. Lala is helping propel company growth and leverage its range of artificial intelligence (AI) voice interface software products to offer up to original equipment manufacturers (OEMs) and service providers.
Fluent.ai Inc. is a privately held Canadian company founded in 2015 and based in Montreal that delivers offline, noise robust voice recognition solutions in any language. Fluent.ai's solutions deliver unprecedented accuracy along with a highly customizable user experience with the goal of finally breaking the barriers to worldwide adoption of voice user interfaces. With this in mind, in his role as CEO Mr. Lala is driving the company's mission to voice enable the world's devices.
Please visit http://www.fluent.ai for more information.
Linkedin Profile: https://www.linkedin.com/in/proballala/?originalSubdomain=ca
Mr. Lala can be contacted at +1 416-643-3860 or probal.lala@fluent.ai
Author's Articles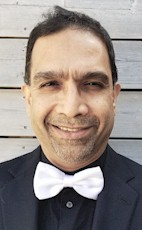 By Probal Lala, Chief Executive Officer, Fluent.ai