Editorial Board Guest Author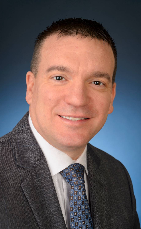 Mr. Flohr
Timothy Flohr
Program Manager, University of Memphis - Kemmons Wilson School of Hospitality and Resort Management
Tim Flohr is the Program Manager for the Kemmons Wilson Culinary Institute at The University of Memphis. Center in Cordova, TN. In his role, He will oversee the administration, faculty, and student services to provide a culinary certificate program, the new Bachelor of Arts in Culinary Arts, recreational & professional development programs, as well as special events.
Mr. Flohr has 25+ years of leadership experience in the food and beverage industry and Project Management throughout the Mid-Atlantic Region and New York City. Concurrently, he is an instructor and Internship Coordinator for the Kemmons Wilson School of Hospitality and Resort Management
Mr. Flohr has been instrumental in redesigning the KWS Internship Program by creating both employer and student internship handbooks and piloting Axiom Mentor software, which is designed to streamline the internship process (for academic credit) for faculty, students, and employers. Most recently, he was the architect of the PHASE 1 bridge program, an online learning hub and resource repository for students enrolled in the Kemmon Wilson School's dual enrollment program at Collierville High School.
Mr. Flohr received a publishing contract to write his first textbook, Project Management for the Hospitality Industry, which will be available in August 2020. As part of the textbook, he is collaborating with KMI (Knowledge Matters Inc.) in creating the first cloud-based, educational simulation for Project Management in the hospitality industry.
Mr. Flohr received his bachelor's degree from the University of Delaware's Hotel, Restaurant and Institutional Management Program in 1997 and he earned his MBA, with a concentration in Business Analytics, from Drexel University in 2015. He is currently pursuing his Ed.D. in Higher Education at The University of Memphis.
In addition to his academic credentials, Mr. Flohr attained his PMP® (Project Management Professional) certification from the Project Management Institute in 2014 and his CFBE® (Certified Food and Beverage Executive) certification from the American Hotel and Lodging Educational Institute in 2012. He is also a registered ServSafe® Instructor and Proctor, teaching both the ServSafe® Food Manager and ServSafe® Alcohol courses at The University of Memphis.
Please visit http://www.memphis.edu/wilson for more information.
Linkedin Profile: https://www.linkedin.com/in/tim-flohr-mba-pmp-cfbe-8696b039/
Mr. Flohr can be contacted at +1 901-800-7142 or tflohr1@memphis.edu
Author's Articles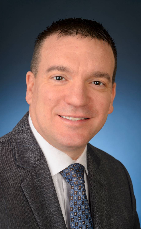 By Timothy Flohr, Program Manager, University of Memphis - Kemmons Wilson School of Hospitality and Resort Management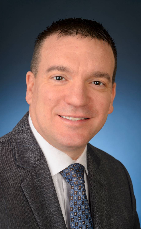 By Timothy Flohr, Program Manager, University of Memphis - Kemmons Wilson School of Hospitality and Resort Management