Editorial Board Guest Author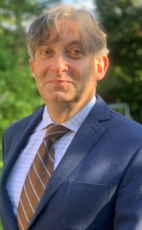 Mr. Fantoni
Renato Fantoni
Director, HPS Hotel Reservations
Renato Fantoni has worked in the Hotel and Travel industry for over 3 decades. As a director and owner of London based HPS Reservations, he has developed the company, which was established in 1971, from a hotel representative to a marketing and reservations hub promoting many independent properties around the world to the UK travel market.
Mr. Fantoni has also been involved in education and development for many years too. He is a work-place performance coach/trainer and specializes in helping people develop their personal and corporate potential. The inspiration for this came from realizing that tourism is a people oriented activity and that learning & development concerns itself with the same.
Mr. Fantoni lectures in tourism at two London universities and is an assessor and writer for an examination board whose courses are taken in many countries. He is the author of a book called The Beautiful Mind Game which takes methods and lessons from the sport of Soccer and transposes them into the work place. He is currently writing a book about the psychology of travel and how to balance traveler's experiences with the skills of 21st Century travel professionals.
Mr. Fantoni's personal website / blog deals with the art and science of travel. He has a penchant for comparing and contrasting disconnected topics to come up with new ways of seeing and perceiving. His perspective when writing is like an anonymous voyeur. Like a fleeting tourist observing a few moments of somebody else's life with some impunity. And the lesson? The lesson is to do this yet you must still ensure you maintain distance, discretion and respect
Mr. Fantoni's writing peers out through a porthole at many varied things and focuses on: Travel\Hotels, Leadership, Coaching, Education & Football. By assuming the position of a tourist Mr. Fantoni believes he can purloin the outside (objective) view while being aware that his state of passing through will still affect what lies below.
Please visit http://www.tourister.co.uk for more information.
Linkedin Profile: https://www.linkedin.com/in/renato-fantoni-8886864/
Mr. Fantoni can be contacted at +44 208-446-0126 or renato@fantoni.info
Author's Articles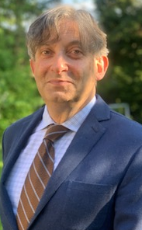 By Renato Fantoni, Director, HPS Hotel Reservations