Editorial Board Guest Author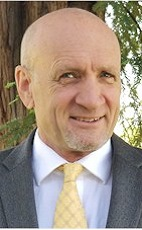 Mr. Bornholdt
Dan Bornholdt
Founder & Owner, Green Suites Hotel Solutions
Eco-preneur Dan Bornholdt is the founder/owner of Ecorp, Inc. dba Green Suites Hotel Solutions. Additionally, Mr. Bornholdt owns all or a stake in several green ventures including luxury bamboo towel maker WiseTOWL.com, ProjectPlanetProgram.com, and ToilessPaper.com, a toilet paper brand.
He dropped out of University of California, Berkeley in 1979 as an English Major to start his first venture. Green Suites Hotel Solutions remains his core passion. Founded in 1993, Green Suites Hotel Solutions provides profitable environmental solutions for the lodging industry. In 27 years, they have worked with over 4000 hotels in 50 states and 25 countries, preventing more than 500 million amenity packages from going into our oceans and local landfills while saving their hotel properties over $100 million dollars in energy, water, waste, and labor costs. The company's new goal is to reduce more than 5 billion tiny plastic bottles and soap bars by 2025.
On a personal front, Mr. Bornholdt has had a life he wouldn't trade with anyone. Having customers around the globe has allowed him to raise two extraordinary daughters (independent homeowners, both in their mid-twenties--proud papa) while traveling to over 70 countries, climbing several sizable mountains in Asia and South America, and completing 3 Pacific Ocean crossings. When at home in California he is an innovative woodworker who invented the wooden pocket urn, a handcrafted urn that allows one to take their loved ones with them, be that a vacation or just to their favorite breakfast spot. In 2017, Mr. Bornholdt co-founded the non-profit YourLemonadeStand.org that places entrepreneurs into classrooms to show students that there are a million ways to make it in the world.
Please visit http://www.greensuites.com for more information.
Mr. Bornholdt can be contacted at +1 909-920-1277 or dan@greensuites.com
Author's Articles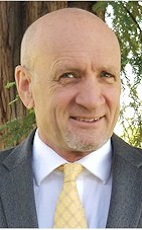 By Dan Bornholdt, Founder & Owner, Green Suites Hotel Solutions