Editorial Board Guest Author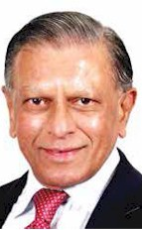 Mr. Gunewardane
Ranjit Gunewardane
Vice President, Hotel Solutions Partnership
Ranjit Gunewardane Vice President of Hotel Solutions Partnership. He brings unique cross border experience and a broad range of multi-disciplinary skills to play in advising clients on all aspects of Hotel Systems Automation and Digital Transformation.
With over 35 years of experience as an hotelier, Mr. Gunewardane has worked with luxury hotel brands InterContinental Hotels Group and Kempinski developing designs for luxury hotels and Royal Guest Palaces in Asia, Middle East and Africa, through innovation, creativity and change. He has worked with passion and flare throughout his 35 years' experience in the hotel industry, whether as Area Director of Engineering, Middle East and Africa with InterContinental Hotels Group (IHG) or Executive Director of Engineering with Kempinski. While responsible for the Facility Management activities of 64 IHG-managed hotels and eight Royal Guest Palaces in the Middle East and Africa region, he ensured the efficient operation and maintenance of the assets by applying state-of-the art Planned Preventive Maintenance programs and providing exceptional guidance on standards of Fire and Life Safety. The benefits of a detailed, comprehensive Energy Management and Conservation program implemented in all properties were many and included commendable savings, reduced capital costs from economies of scale, and increased environmental benefits.
He was registered a Chartered Engineer by The Engineering Council, United Kingdom in July 1989, and thereafter made a Fellow of the Institution of Mechanical Engineers, United Kingdom in October 1999 (C.Eng.F.I.Mech.E). He is an active member of the Construction Specification Institute, USA, American Society of Heating Refrigeration and Air-Conditioning Engineers, USA, National Fire Protection Association, USA, and the Association of Energy Engineers, USA.
Please visit http://www.hotelsolutionspartnership.com for more information.
Mr. Gunewardane can be contacted at +1 617-595-3114 or ranjitgunewardane@hotelsolutionspartnership.com
Author's Articles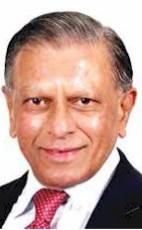 By Ranjit Gunewardane, Vice President, Hotel Solutions Partnership