Editorial Board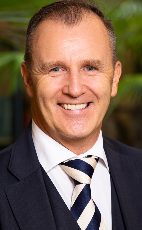 Mr. Spieser
Alain Spieser
Professor, Hotel Management School of Geneva (EHG)
After completing a 3 years course at Ecole Hotelière Strasbourg (France) Alain Spieser started his career in home town Luxembourg as receptionist at the Holiday Inn Luxembourg. After 6 months he was promoted to the group department followed one year later by another promotion as sales representative.
In 1987 Mr. Spieser joined the beautiful shores of Lake Geneva at the prestigious Royal Evian, a Leading Hotels of the World member. He spent a big bulk of his career (17 years) in the resort. First as manager for groups, then as Front Office Manager and finally as Director of Sales and Marketing. He created the Communication department which handled all the media relations worldwide.
In 2005 Mr. Spieser had the opportunity to join the opening team of Four Seasons Hotels and Resorts in Geneva as Director of Sales and Marketing. A wonderful and rich experience. The hotel opening was a repositioning after one year of closing and renovation. Working for Four Seasons was rewarding and very insightful. Four Seasons Hotel des Bergues became a leading hotel in Geneva in terms of prestige, occupancy and room revenue.
Six years later Mr. Spieser joined Hotel Management School of Geneva teaching Marketing and Communication.
All the teachers come from the field and have held top-level positions within the hospitality industry. They have made it both a personal and professional mission to ensure that each student is able to contribute to our motto Making excellence a profession.
Please visit http://www.ehg.ch for more information.
Mr. Spieser can be contacted at +41 076-573-7524 or a.spieser@ehg.ch
Author's Articles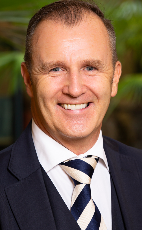 By Alain Spieser, Professor, Hotel Management School of Geneva (EHG)