Editorial Board Guest Author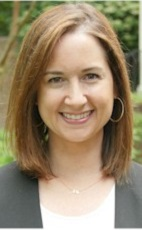 Ms. Tuss
Taryn Tuss
Vice President of Marketing & Communications, Green Seal
Taryn Tuss is the Vice President of Marketing and Communications for Green Seal, a global environmental nonprofit and market-leading ecolabel for products, services and hotels. Green Seal applies rigorous standards for health, environmental sustainability and product performance to its certification programs and has certified more than 30,000 products, services and spaces from leading companies including 3M, Ecolab, Georgia Pacific, Hilton, Westin, Marriott and Staples.
Ms. Tuss has more than 15 years of experience in strategic communications, media relations and journalism focused on environment and energy issues. Prior to joining Green Seal, she was the Communications Director for the White House Council on Environmental Quality, serving as a spokeswoman for President Obama on energy and environment issues, an advisor to Cabinet members, and a communications and media relations strategist for the Administration.
Ms. Tuss has advised dozens of nonprofits and foundations on communications and messaging strategy for their policy campaigns and initiatives, with a particular emphasis on environment and climate issues. Previously, she reported on energy and environment policy and politics for E&E News, with stories appearing regularly in the New York Times. She has also written for the Washington Post, the Seattle Times, the Chicago Tribune and dozens of other leading publications.
Ms. Tuss began her career post producing documentaries for National Geographic Television & Film, where she collaborated with Emmy-Award winning production teams to deliver dozens of shows for channels including PBS, NBC and FOX. She holds an M.S. in journalism from the Medill School of Journalism at Northwestern University and a B.A. in Communications, Legal Studies, Economics and Government from American University, where she graduated Magna Cum Laude and Phi Beta Kappa.
Please visit http://www.greenseal.org for more information.
Ms. Tuss can be contacted at +1 202-872-6400 or ttuss@greenseal.org
Author's Articles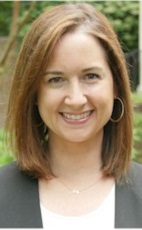 By Taryn Tuss, Vice President of Marketing & Communications, Green Seal