Editorial Board Guest Author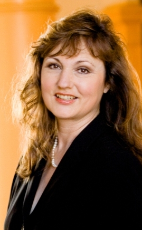 Ms. Profant
Marie Profant
Founder, Tours4Mobile
Always looking for ways technology can solve business issues, Ms. Profant has been a leader of several new system implementations. For the past decade she has been the Founder of Tours4Mobile, a platform for professional contributors, and curation, production, e-commerce, and distribution processes. They offer digital guided tours via their website, Amazon and Nook, and the App Stores. She has led seminar discussions for hotel and other travel industry executives at the Apple Store and at the Mobile World Congress in Barcelona, Spain.
It all started in high school, before girls-who-code was a thing. Dad had said, pay attention to computers, that's the future. So as a part-time geometry tutor, Ms. Profant became the only girl to join the Computer Club. Not wanting to appear a nerd, she stayed home the day of yearbook photos.
Fast forward to her first job; Engineering Planner for the Avionics department which develops advanced systems for fighter jets. Ms. Profant was given her toolset; a calculator, paper forms for a spreadsheet, and a pencil with a big eraser. HA! That led to the confrontation, Why do only the engineers get PCs? Doesn't the business department qualify? And a campaign was born. Within a few years she was leading a 30-member team implementation of Cost/Schedule Control systems, and defined the first division-wide business process flow documentation.
Having an opportunity to relocate to Santa Barbara, while at Nexxus Products Company Ms. Profant was responsible for B2B systems including the first nationwide eCommerce system in the hair care industry.
In 2007 Ms. Profant became an entrepreneur, with a goal of enhancing audio tours which leave visualization to anyone's imagination. Adding images to narrated tracks seemed a logical improvement, but it took an industry-wide evolution of video standards before it was possible to provide a cross-platform end-user experience-an obvious goal so that families can tour together. Pairing these guided tour products with travel industry services, has been the B2B focus. While their contract with the cruise industry is paused, the company is offering a multi-faceted marketing program to hotels seeking news strategies during the economic recovery.

Please visit http://www.tours4mobile.com for more information.
Linkedin Profile: https://www.linkedin.com/in/marieprofant/
Ms. Profant can be contacted at +1 805-705-9179 or mprofant@tours4mobile.com
Author's Articles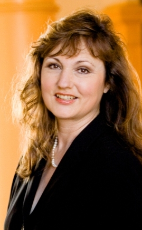 By Marie Profant, Founder, Tours4Mobile