Editorial Board Guest Author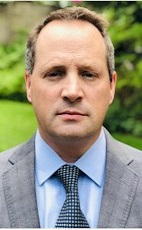 Mr. Stoll
Martin Stoll
Founder & Chief Executive Officer, Sparkloft Media
Martin Stoll is the founder and CEO of Sparkloft Media, a social-first creative agency with offices in Portland (Oregon), Atlanta (GA), Washington (DC) and Miami (FL). With more than 30+ years of experience in the global travel industry, he has worked with clients in North and South America, Asia and Australia to create cutting-edge marketing programs by using data to better understand consumers. Under Stoll's leadership, Sparkloft Media has worked with clients such as Marriott, Hilton, Kimpton, One&Only Resorts and Atlantis Paradise Island on projects in more than 20 countries around the world, winning numerous awards including several HSMAI Adrian Awards.
Sparkloft Media's perspective is that in today's world, social media is fundamentally impacting most aspects of our lives and should therefore be used as part of marketing, recruiting, B2B sales, market research, product development or design initiatives. Sparkloft supports its clients with social media strategy, content marketing, community management, trend reporting, social media co-ops, training and education, social commerce, integrated campaigns and influencer programs.
Before founding Sparkloft Mr. Stoll worked for 15 years for Lufthansa German Airlines in sales and marketing in Europe, North and South America. A world explorer who has been to more than 70 countries, he spends the time that COVID-19 makes travel impossible cooking the national dish from each country (in alphabetical order) with his teenage kids. The last country they tackled was France: Coq au vin with Lyonnaise Potatoes and a coconut cake from French Polynesia as a dessert.
Please visit http://www.sparkloftmedia.com for more information.
Mr. Stoll can be contacted at +1 503-974-6103 or martin@sparkloftmedia.com
Author's Articles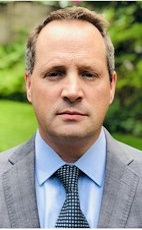 By Martin Stoll, Founder & Chief Executive Officer, Sparkloft Media