Editorial Board Guest Author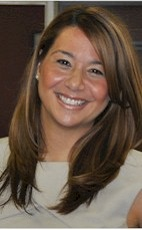 Ms. Criaris
Marissa Criaris
Executive Vice President of Business Development, EmpireCLS
Marissa Criaris in the Executive Vice President of Business Development for EmpireCLS, the leader in luxury ground transportation. With over 22 years of experience in the industry, Ms. Criaris is one of the most recognized women in the ground transportation sector. A part of EmpireCLS' Senior Management team, she reports directly to David Seelinger, Chairman and CEO.
She began her career at EmpireCLS as a reservationist in high school and gradually worked her way up for over two decades. During her career at EmpireCLS, Ms. Criaris was an integral part of two of EmpireCLS' mergers - one with Empire's largest competitor in 2005 and most recently with Wilshire imousine, a Los Angeles-based limousine company. During her tenure she had overall responsibility of the global call center and also designed the implementation of various dedicated industry and corporate teams (aviation private jet companies as well as an Ultra team to run global artist tours and CEO travel). She has been in charge of the global events team, sales, and during her tenure as the head of the customer care team, Ms. Criaris implemented an initiative to extend customer care hours 24/7 with a strict policy to call customers every time there was an issue in real time.
Ms. Criaris is currently responsible for the global sales and marketing team and works to streamline company-wide operations as they impact the overall customer experience and guest touch points. Additionally, she manages many of EmpireCLS' top corporate and entertainment accounts to ensure these VIP clients receive the discreet, professional,and premium-quality service for which the company is renowned. She is in charge of managing the second highest book of business with long-standing relationships with Fortune 500 companies, entertainment companies, and tour managers.
Ms. Criaris is a graduate of Pace University with a Bachelor of Science degree in Business, Management, and Marketing.
Please visit http://www.empirecls.com for more information.
Ms. Criaris can be contacted at +1 800-451-5466 or executiveteam@empirecls.com
Author's Articles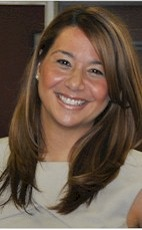 By Marissa Criaris, Executive Vice President of Business Development, EmpireCLS