Editorial Board Guest Author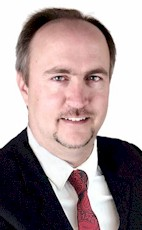 Mr. Berman
Greg Berman
Chief Operating Officer, Shiji Distribution Solutions
Greg Berman has been with Shiji Group since early 2018 and is currently the Chief Operating Officer of Shiji Distribution Solutions. Responsible for Shiji Distribution Solutions globally, Mr. Berman has been leading and defining Shiji's journey in the hotel electronic distribution space and further expanding Shiji Distribution Solutions's position into the Americas, Asia Pacific, and Europe/Middle East. He has also been instrumental in laying the foundation of Shiji (US) Inc.
Mr. Berman has over 32 years' experience in sales, marketing, information technology, software development, international business management and operations including delivery of enterprise business solutions, and cloud-based services focused primarily on the cellular wireless and hospitality technology verticals. Mr. Berman joined the Shiji Group in January 2018 to develop the Shiji America's business and currently is responsible for globalizing Shiji Distribution Solutions.
Prior to joining Shiji, Mr. Berman held executive positions in hotel electronic distribution service providers (DHISCO, eRevMax RateTiger, Hotel Booking Solutions) providing next generation solutions to many of the leading players in hospitality regarding electronic distribution including major brands such as InterContinental Hotels Group, Marriott, Accor Group, Caesars Entertainment, Las Vegas Sands Corporation as well as the major online travel and wholesale travel companies including Booking.com, Agoda, Priceline Group, Expedia and HotelBeds.
Mr. Berman has also worked in positions of leadership at Fujitsu, Albion International and The Coca-Cola Company and holds? a Masters of Science in Management Information Systems from the University of Texas, Dallas.
Please visit http://www.shijigroup.com for more information.
Mr. Berman can be contacted at +1 404-948-4001 or greg.berman@shijigroup.com
Author's Articles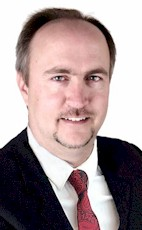 By Greg Berman, Chief Operating Officer, Shiji Distribution Solutions