Editorial Board Guest Author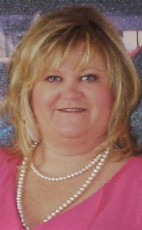 Ms. Perkins
Cindy Perkins
Principal/Vice President, Sales & Marketing, Panetiere Marketing
Growing up in Vail, Colorado; Cindy Perkins was surrounded by the hospitality business. Her mom was in the hotel business, so it was a natural progression to keep it all in the family. She remembers attending many hospitality events with her mom and just knew that this industry is where she belonged. Watching her mom, she learned the hard work that goes into "flipping the ballroom", ensuring for contingency plans for outdoor events and the ever important never "let them see you sweat."

Her first hotel job was as a front desk clerk for an independent boutique hotel in La Jolla Cove. As Ms. Perkins continued in her hospitality career, her road map was to gain knowledge and experience in as many pieces of the industry as to not only find her niche but also to have the ability to walk a client through the process - through the experience. Her goal was to be a trusted advisor to the client and to understand how she could improve the customers experience as they touched each aspect.

In 2005, Ms. Perkins answered an ad for sales assistance and prospecting for a property in Puerto Rico. That is when she met her business partner Eric von Starck and found her niche in Panetiere. As a principal and Vice President of Sales & Marketing at Panetiere for over fifteen years, she has had the pleasure of working at some of the finest hotels in the world and with a team of professionals that feel as passionately about the industry as she does.

Please visit http://www.panetieremarketing.com for more information.
Linkedin Profile: https://www.linkedin.com/in/panetiere/
Ms. Perkins can be contacted at +1 303-594-6712 or cperkins@panetieremarketing.com