Editorial Board Guest Author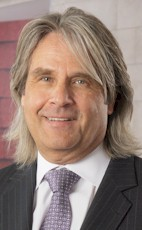 Mr. Hall
Bill Hall
Senior Vice President, Red Roof
William Hall is Senior Vice President of Franchise Operations at Red Roof. He oversees all franchise operations for the brand, helping the company achieve financial goals and business objectives, while supporting new initiatives, and rollouts, helping the brand to expand and spur franchise growth.
Mr. Hall comes to Red Roof with over 25 stellar years in the hospitality industry, often in senior positions. Most recently as Chief Business Development Officer for InnFocus Hospitality Solutions, he negotiated investment and third-party management contracts and provided oversight of hotel specific operations, sales and marketing plans and sales team performance.
Mr. Hall spent over 17 years with Wyndham Worldwide Corporation. As Senior Vice President, he had executive oversight of six brands, setting strategic direction, and managing financial and operating results, integration and development as well as leading advisory councils. He was also responsible for food and beverage programming and brand standard development and approval.
Mr. Hall is a graduate of Fairleigh Dickinson University where he earned an MS from the International School of Hotel, Restaurant & Tourism Management. He received his undergraduate degree from Messiah College with a BA in History & Business Management.
Red Roof is an award-winning leader in the lodging industry with franchises, corporate managed and corporate owned properties, recognized for creating the innovative Upscale Economy® segment serving millions of guests each year. Known for obsessively listening to consumers, Red Roof offers travelers a consistently high-quality experience at an affordable price. With coast-to-coast locations, Red Roof has over 650 properties in the U.S. and has expanded internationally to Brazil and Japan.

Please visit http://www.redroof.com for more information.
Linkedin Profile: https://www.linkedin.com/in/bill-hall-0217327/
Mr. Hall can be contacted at +1 973-220-1533 or bhall@redroof.com