Editorial Board Guest Author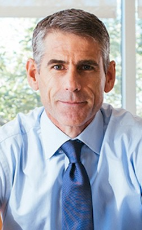 Mr. Reid
Clayton Reid
CEO, MMGY Global
Considered one of the travel industry's top minds in marketing and strategic planning, Clayton Reid has worked with companies around the world for over two decades.
Mr. Reid is responsible for MMGY Global's overall vision and leads the company's $60 million marketing communications practice across six countries and 10 offices, including Dubai, Kansas City, London, Los Angeles, Madrid, New York City and Washington DC, as well as affiliates around the world through the Consul network.
MMGY Global is the world's largest integrated marketing company with over 400 colleagues across global offices, specializing in the travel, tourism and hospitality industries. MMGY Global offers a holistic approach for some of the most respected brands in the industry.
Heavily involved with industry advocacy, Mr. Reid is a sought-after speaker and has been featured by news organizations such as Bloomberg, NPR, The Wall Street Journal, The New York Times and CNN. He has served on boards including The United States Travel Association, The New York City Hospitality Council and The World Alpine Ski Championships, and he is a strategic council member of Gerson Lehrman Group (GLG) in their travel advisory practice.
Mr. Reid has twice been awarded the American Express Steven Harvey Achievement Award for Marketing and has been selected for the exclusive Arthur Page Society. He is also an advocate for sustainability and social cause in travel, being featured by Skift and Forbes for MMGY Global's international push to make travel a platform for equality, cultural understanding and economic opportunity by inspiring people to go places.
Please visit http://www.mmgy.com/ for more information.
Linkedin Profile: https://www.linkedin.com/company/mmgy-global/
Mr. Reid can be contacted at +1 816-300-5104 or creid@mmgyglobal.com
Author's Articles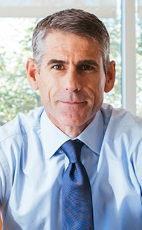 By Clayton Reid, CEO, MMGY Global