Editorial Board Guest Author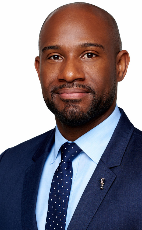 Mr. Jones
Glenn Jones
Interim CEO & Chief Experience Development Officer, Bermuda Tourism Authority
Glenn Jones is the director of strategy and corporate communications and the interim CEO for the Bermuda Tourism Authority (BTA). He is also an EMMY Award-winning broadcast journalist with a decade of television news broadcasting experience.
Mr. Jones left the journalism field in 2007 to become Press Secretary to the Premier of Bermuda where his responsibilities included speechwriting, political communication strategies and media relations. Following almost three years in that role, which included a General Election victory, he re-entered the private sector as a media corporate executive - initially running Bermuda.com and then assumed leadership of MediaHouse, the parent company of Bermuda.com, Island Press and the former Bermuda Sun.
In January 2015, Mr. Jones joined Bermuda Tourism Authority and has since grown and developed within the ranks of the company. He first served as Director of Public & Stakeholder Relations before leading the rollout of Bermuda's National Tourism Plan and working to align tourism stakeholders with the plan's findings as Director of Strategy & Corporate Communications.
Today, Mr. Jones serves as Chief Experience Development Officer, where he leads a team responsible for empowering Bermuda entrepreneurs and small businesses to develop on-island experiences, driving growth in visitor spending, and maintaining high visitor satisfaction.
As of March 2020, Mr. Jones also serves as Interim CEO for Bermuda Tourism Authority. His background in journalism, digital media and politics make him uniquely suited for the role.
Mr. Jones graduated from the Berkeley Institute and from Emerson College in Boston, Massachusetts with a degree in broadcast journalism.

Please visit http://www.gotobermuda.com/ for more information.
Linkedin Profile: https://www.linkedin.com/in/glenn-jones-67443766/
Mr. Jones can be contacted at +1 212-818-9800 or gjones@bermudatourism.com
Author's Articles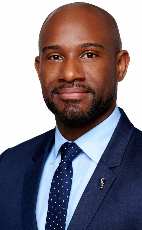 By Glenn Jones, Interim CEO & Chief Experience Development Officer, Bermuda Tourism Authority