Editorial Board Guest Author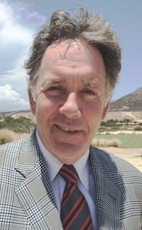 Mr. McCallen
Brian McCallen
Rancho San Lucas Golf Consultant, Rancho San Lucas
A native New Yorker, Brian McCallen is a writer and tourism consultant who divides his time between Cabo San Lucas and Stonington, Connecticut. He is a former Senior Editor at GOLF Magazine, where he worked for 16 years, creating several major franchises for the publication and establishing himself as one of the top golf and travel writers in the nation.
Mr. McCallen has also written three golf-travel books for Harry N. Abrams including Golf Resorts of the World, Top 100 Courses You Can Play and Golfs Best New Destinations. He has produced feature stories on numerous topics for leading magazines, newspapers and digital outlets for the past 40 years.
In additional to his freelance output, Mr. McCallen currently works as a consultant for development companies, hospitality firms and international resorts, including Rancho San Lucas. He also serves as a golf public relations representative for the Los Cabos Tourism Board. He first visited Los Cabos, Mexico in 1992 and still marvels at the region's unique geography, ideal climate and wonderful people. His favorite things to do in the area include golfing, dining and exploring various beaches. He also enjoys traveling, reading, writing and spending time with his family.
Mr. McCallen is skilled in media and communications, crisis communications, editing, feature writing, media relations and journalism. He previously held positions of Editorial Director at Destination Travel & Golf, Partner at The A Position, Partner at Attenta Group and Director of Communications at Landmark Land Company. He is a proud graduate of Marquette University with a B.A. in Liberal Arts.
Please visit http://www.ranchosanlucas.com for more information.
Mr. McCallen can be contacted at +1 860-514-5011 or mccallen.bmc@gmail.com
Author's Articles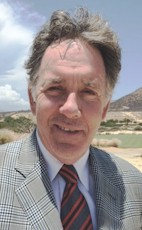 By Brian McCallen, Rancho San Lucas Golf Consultant, Rancho San Lucas