Editorial Board Guest Author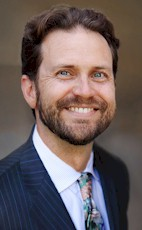 Mr. Price
Eric Price
Director, Commercial Studio, Lowney Architecture
Eric Price has more than 15 years of experience working on a wide variety of hospitality, retail, and commercial projects throughout the Bay Area. He believes improving our cities' density and livability is critical to creating sustainable land use patterns.
Mr. Price has worked within the City of Oakland for the past 12 years and feels a strong sense of connection within this urban environment. His projects near the rapidly changing Broadway Corridor range from the reuse of the old Firestone Building to the Jack London Square mixed-use retail project. He served as project architect for the award-winning Whole Foods Market near Lake Merritt and project manager for the rezoning and redevelopment of several parcels - now called The Orchards - in Walnut Creek. The Orchards is 24 acres and consists of over 200,000 square feet of retail space, approximately four acres of open space and a senior housing community project with more than 175 residences.
Through extensive practice in the hospitality, retail, and commercial arenas, Mr. Price has honed his expertise in all facets and phases of the design and construction process. His projects have required extensive environmental impact review (EIR) evaluation and certification, rezoning, mapping, and new utility and easement planning. Vertical projects have required coordination of ground improvements, complex loading and vehicular access requirements and complex building construction methods. He understands that the hallmark of exceptional retail and commercial design is that user experience is paramount.
Mr. Price received his Bachelor of Architecture from the University of Texas at Austin in 2000.
Please visit http://www.lowneyarch.com/ for more information.
Linkedin Profile: https://www.linkedin.com/in/eric-price-946997b/
Mr. Price can be contacted at +1 510-836-5400 or eric@lowneyarch.com
Author's Articles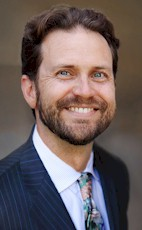 By Eric Price, Director, Commercial Studio, Lowney Architecture