Editorial Board Guest Author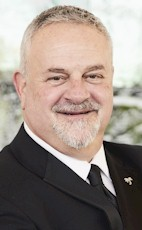 Mr. Haas
Steven Haas
Board Member, Miami Beach Visitor & Convention Authority
Steven Haas, Miami's born and bred tastemaker, is currently the new Executive Director for Centerplate at Miami Beach Convention Center. He was previously the chair of the Miami Beach Visitor and Convention Authority (MBVCA) from 2004 to 2008 and a board member from 2002 to 2004.
Preeminent restaurateur, entrepreneur, and culinary creator, Mr. Haas is a key visionary in the development of Miami's vibrant food tourism community. He enjoys a storied history at some of South Florida's finest dining establishments. Mr. Haas founded City Hall the Restaurant, located in the heart of Miami's performing arts district. He was co-owner and operating partner for Soyka Restaurant by News Cafe Corp.
Mr. Haas was also the General Manager for China Grill and Tuscan Steak in South Beach, Red Square, Delano and Social at the Sagamore Hotel. His extensive pedigree in restaurant management also includes positions at The Forge, Joe's Stone Crab and Monty's Stone Crab.
Mr. Haas was previously the Immediate Past Chairman of the Board of Directors for the Greater Miami Convention & Visitors Bureau (GMCVB), the first to helm the board from the restaurant sector. During his time with the Greater Miami Convention & Visitors Bureau (GMCVB), he helped curate the Miami Begins with Me and Miami Spice Restaurant Month initiatives that advanced the level of standards for customer service and restaurant promotion in Greater Miami and Beaches.
Mr. Haas' shrewd eye for fine dining re-imagines traditional convention center cuisine into an unforgettable and delectable experience at the Miami Beach Convention Center.
Please visit http://www.miamibeachconvention.com for more information.
Linkedin Profile: https://www.linkedin.com/in/steven-haas-61166632/
Mr. Haas can be contacted at +1 305-333-5805 or stevehaas@soykarestaurant.com
Author's Articles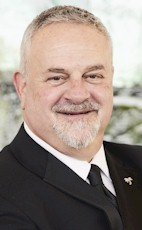 By Steven Haas, Board Member, Miami Beach Visitor & Convention Authority