Editorial Board Guest Author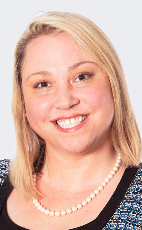 Ms. Smith Thomas
Jennifer Smith Thomas
Partner, RumbergerKirk
Jennifer Smith Thomas is a partner in the Orlando office of RumbergerKirk and focuses her practice in the areas of casualty and commercial litigation.
In particular, Ms. Thomas represents commercial and residential premises owners, including associations, public entities, and businesses in premises liability actions, including slip/trip and falls, negligent security, and personal injury defense matters including catastrophic injury and/or wrongful death suits. She also represents product manufacturers in personal injury suits.
Ms. Thomas's commercial litigation experience includes the representation of banks, creditors, financial institutions and title insurance companies in complex business litigation and real property disputes. She also has significant appellate, bankruptcy, and post-judgment collection experience.
RumbergerKirk represents a variety of clients in a wide range of general liability matters throughout Florida and Alabama, including representation of various companies, associations and public entities directly, as well as through insurance companies, TPAs, and adjusting firms. The law firm assists clients in a variety of personal injury matters including catastrophic injury and wrongful death claims. Its casualty and commercial litigation groups are anchored by experienced litigators to provide a cost-efficient defense, including serving as regional and statewide counsel for national retailers and risk pools.
The law firm represents hotels, restaurants, retailers, night clubs, theme parks, rideshare companies, property associations, public housing authorities and others in a range of matters. Its attorneys litigate against and are familiar with a large number of plaintiff's firms and have appeared in virtually every state, federal, and appellate court within Florida and Alabama. RumbergerKirk works with a number of established experts in various fields, such as engineering, medicine, economics, and vocational rehabilitation and have litigated against a number of recurring experts who testify for the plaintiffs.
Please visit http://www.rumberger.com for more information.
Linkedin Profile: https://www.linkedin.com/in/jennifer-smith-thomas-9b66bb97/
Ms. Smith Thomas can be contacted at +1 407-872-7300 or jthomas@rumberger.com
Author's Articles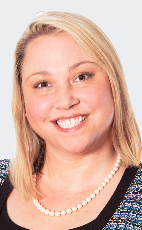 By Jennifer Smith Thomas, Partner, RumbergerKirk