Editorial Board Guest Author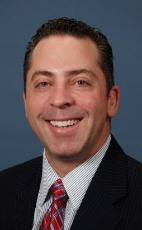 Mr. Barrett
Edward Barrett
Chief Growth Officer, Zuppler
Ed Barrett is a 30-year sales and marketing veteran and currently serves as the Chief Growth Officer for Zuppler, a global SaaS ecommerce company for food operators based outside of Philadelphia. Mr. Barrett's diverse experience includes sales and marketing leadership positions with software startups, e-commerce companies, consulting firms, travel agencies, medical device manufacturers and non-profit trade associations.
Mr. Barrett has experience growing companies at various stages, from startup to Fortune 50, in multiple industries and across continents. He specializes in developing methodical, predictable, and repeatable systems to drive growth, and is an avid disciple of Peter Drucker. He is a believer in customer led success, continual testing, and innovation.
At Zuppler, Mr. Barrett leads global growth efforts which include expansion into new markets for digital food ordering solutions within hospitality, healthcare, education, and government sectors. In particular, rapidly changing consumer adoption of food ordering technology along with quickly evolving market dynamics has created new expectations for delightful food ordering experiences.
Prior to Zuppler, Mr. Barrett was the SVP and Chief Marketing Officer for the Global Business Travel Association based in Alexandria, VA. During his time there, he tripled global membership and doubled annual revenues, and led a global initiative to modernize its global digital commerce capabilities.
Prior GBTA, Mr. Barrett was the Chief Marketing Officer for Care Rehab and Orthopaedic Products where he led rapid expansion of its FDA approved electrotherapy and traction devices used in physical therapy and post-operative patient care. While at Care Rehab, he led a national effort for accreditation with the Joint Commission as well as payor reimbursement and patient access.
Mr. Barrett earned his BSBA and MBA from Villanova University, and serves as Vice President of the Alumni Association for the graduate business school. He also holds a post graduate certificate in leadership from the Wharton School of the University of Pennsylvania.
Please visit http://www.zuppler.com for more information.
Linkedin Profile: https://www.linkedin.com/company/zuppler/
Mr. Barrett can be contacted at +1 610-938-3377 or ed@zuppler.com
Author's Articles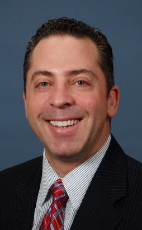 By Edward Barrett, Chief Growth Officer, Zuppler