Editorial Board Guest Author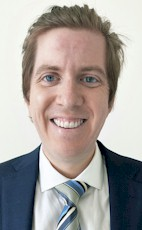 Mr. Simoni
Steven Simoni
CEO & Co-Founder, Bbot
Steven Simoni is co-founder and CEO of Bbot. He founded Bbot in 2017 with two co-founders, Greg Jaworski and Luke Allen, who met while officers in the Navy, working in Washington D.C. for the Naval Reactors Program.
Bbot company creates mobile ordering technology for bars, restaurants, hotels, and other hospitality providers. It was built to simplify the ordering experience through mobile technology. It ultimately helps its clients increase efficiency, better support servers and improve guest experiences.
The original Bbot solution provided support from ordering through to delivery. It allowed customers to order drinks on their smartphones that were then delivered by robots that moved across the ceiling. Following client feedback and extensive industry research, which found that the industry need was for support around ordering and payments rather than delivery, the Bbot team shifted their focus to a solely on-demand mobile ordering software solution. Today's Bbot offering is a robust, configurable solution that helps businesses create digital menus and provide guest-controlled, contactless ordering and payment options.

Prior to founding Bbot and building the company's smart ordering tech, Mr. Simoni held roles in sales, product and engineering at companies including Marketo - the leader in marketing automation software - and Everstring - an AI and data analytics company. He also started his own consulting firm to help companies integrate and optimize their tech solutions, and he was the co-founder and CTO of a start-up company that developed a video tool for sales teams.
Mr. Simoni began his career in the U.S. Navy where he worked in electrical and systems engineering. He's a graduate of Penn State University with a Bachelor's degree in Electrical Engineering and a Master's degree in Nuclear Engineering.

Please visit http://www.bbot.menu for more information.
Linkedin Profile: https://www.linkedin.com/in/stevensimoni
Mr. Simoni can be contacted at +1 814-574-6339 or steve@bbot.menu
Author's Articles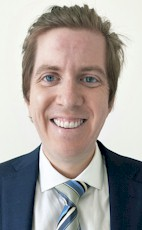 By Steven Simoni, CEO & Co-Founder, Bbot