Editorial Board Guest Author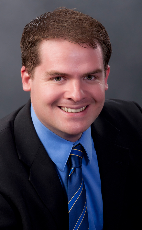 Mr. Hardy
Patrick Hardy
President & CEO, Hytropy Disaster Management
Patrick Hardy is CEO of Hytropy.com, one of the leading disaster management companies in hospitality. A Certified Emergency Manager®, Certified Risk Manager® he has extensive experience working with hoteliers and their corporate teams from coast-to-coast doing disaster plans, training, and drills. In 2009, Patrick won the coveted Teaching Excellence award from the US Department of Homeland Security.
Mr. Hardy has worked in EMS first response and consulted to the Chief of Staff for the Governor's Office of Homeland Security in Louisiana. In the summer of 2012, he became the first small business owner and youngest person ever to be selected as the National Private Sector Representative to the Federal Emergency Management Agency (FEMA), spending three months in Washington D.C. helping develop a national small business framework.
He has also been a visiting disaster instructor to the National EMS Academy, and wrote the chapters on disaster preparedness, terrorism, and weapons of mass destruction for the new Advanced Emergency Medical Technician Textbook for use in the US National Curriculum.
In 2020, Mr. Hardy launched Disaster Hawk, which is the first disaster preparedness mobile app in the world that allows companies and families to customized disaster preparedness plans directly on their smart phone. His family disaster plans have been translated into 14 languages, and are being regularly published into the app.
Mr. Hardy has been interviewed on multiple national TV shows, including Good Morning America, and is regarded as the premier small business and family disaster planner in the United States. A recognized expert in disaster preparedness in over 53 industries, his expertise and skill is so extensive that he is known as America's Disaster Planner.
Please visit http://www.hytropy.com for more information.
Linkedin Profile: https://www.linkedin.com/in/patrick-hardy-862a795b/
Mr. Hardy can be contacted at +1 225-361-3402 or phardy@hytropy.com
Author's Articles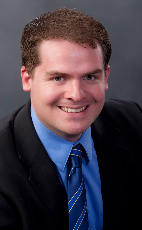 By Patrick Hardy, President & CEO, Hytropy Disaster Management