Editorial Board Guest Author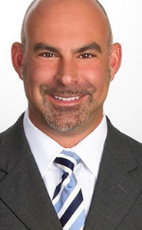 Mr. Watson
Stephen Watson
Chief Strategic Officer for Medical Development, RPC (Royal Palm Companies)
Stephen Watson is an innovative entrepreneur and bold leader who has his finger on the pulse of market trends, always aware of new possibilities and solutions. Throughout his career, Mr. Watson has excelled at creating, building, and expanding new ventures in a variety of industries, his creative and bold sightline always just ahead of the curve.
After graduating with a bachelor's degree in Business Management from Boston College, Mr. Watson joined a Boston-based advertising agency, JWG Associates. Specializing in Human Resources, recruitment and retention advertising, he quickly rose through the ranks, launching offices in Honolulu, Cincinnati and Philadelphia. In recognition of his success with JWG, Mr. Watson was offered a position as VP of Business Development at Bernard Hodes Advertising, an Omnicom Group subsidiary and one of the world's largest advertising agencies. Again, he was quickly promoted to senior executive and held the position for several years.

In 1995, Mr. Watson made his foray into Southern Florida -- identifying Miami as an area of thriving culture with an abundance of untapped potential. It was here that, along with Cliff Courtney (former Senior Creative Director at Bernard Hodes), he opened his own boutique agency: Courtney & Watson Advertising. The agency grew quickly to over 130 professionals with adjusted annual billings of almost $25MM.

Always aware of burgeoning markets, Mr. Watson recognized that the wide-spread growth of the internet would offer a new delivery platform for advertising and, instead of being left behind in the printed world, opened another business with Courtney: Rampage Interactive. Rampage provided digital marketing and website development services. After merging these two entities, CW/Rampage became a powerhouse firm in Miami handling some of the best and biggest internet-based businesses. Watson and Courtney were rewarded for their innovative expansion in 2002 when Omnicom purchased the joined agency.

Next, Mr. Watson identified an opportunity to improve an industry that had not progressed for years: elective medicine. In 2004, he opened The Miami Institute for Age Management and Intervention. Located inside of the Four Seasons Hotel, The MIAMI Institute combined an experienced team of medical leaders spanning the integrated disciplines of plastic surgery, cosmetic dentistry, anti-aging medicine and skin care with the collective aim to treat and reverse the signs of aging. With innovative technology and modern medicine at the helm, Mr. Watson guided his team towards a new horizon of aesthetic medicine care delivery.

Continuing the test boundaries and explore new ways to operate, Mr. Watson's next venture was in becoming a partner in Chord Group, a consulting and master planning organization with the unique expertise of establishing Special Economic Zones in developing nations worldwide, including completed zones in the UAE, Cayman Islands and Malta. He used his business development and marketing experience to become the key lead in a substantial redevelopment initiative to convert military bases in Afghanistan, originally planned for decommission, into Special Economic Zones helping to build peace through prosperity through economic and business stimulation.

Mr. Watson's current position as the Managing Director of The Center for Health and Performance is a culminating role, drawing together his expertise in brand development, integrated care delivery, and innovative design. Born from a vision to combine the best of medical, wellness, and diagnostic services into a high-end, data-driven entity, he has led his team through to execution of this first-of-its-kind center. The Center for Health and Performance, a subsidiary of the Legacy Hotel, is scheduled to open in the Miami World Center in Summer of 2023.
Please visit http://www.rpcholdings.com/ for more information.
Linkedin Profile: https://www.linkedin.com/in/stephenallenwatson/
Mr. Watson can be contacted at +1 305-606-4766 or stephen@rpcholdings.com