Editorial Board Guest Author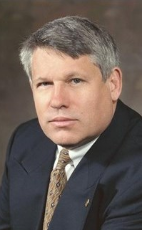 Mr. Payne, CHA
Kirby Payne, CHA
President, HVS Hotel Management & HVS Asset Management
Kirby D. Payne, CHA, is president of HVS Hotel Management and HVS Asset Management - Newport. He was the 2002 chairman of the American Hotel & Lodging Association (AH&LA).

Mr. Payne's company, a division of HVS, operates limited- and full-service hotels for third parties and its own affiliates; undertakes consulting assignments including litigation support for selected clients; and provides asset management, oversight management and receivership services for institutional hotel owners.

Prior to starting his own company in 1988, Mr. Payne was vice president of the hospitality division for ManaDyne, based in Minneapolis. In that capacity he was responsible for operating over 30 hotels in 15 states. He merged his company, American Hospitality Management Company into HVS in 2004.

Twice Mr. Payne has worked for Pannell Kerr Forster. In 1979, he was hired as a senior consultant in Houston and later appointed director of operations for Mexico City-based Groupo Quetzalli where his responsibilities included supervising eight hotels, a thoroughbred racetrack, and developing thirteen hotels. In 1982, he returned to the United States as vice president of operations support and development with Atlanta-based Southern Host Hotels.
In 1985, Mr. Payne returned to Pannell Kerr Forster to establish a Minneapolis consulting practice serving regional and national clients including Radisson Hotels Worldwide, Park Suite Suites, and the reopening of the Aladdin Hotel in Las Vegas where he was general manager for the re-opening.

Mr. Payne spent six years with Hilton Inns, Inc. as regional supervisor prior to being appointed resident manager of the 305-room St. Petersburg (FL) Hilton. He also was general manager of The Buccaneer, a 144-room luxury resort in Saint Croix, U. S. Virgin Islands, as well as the 250-room Hilton Inn Bossier City near Shreveport, LA.

Mr. Payne began his professional career as a management trainee in Curaçao, Netherlands Antilles with Intercontinental Hotels Corporation, leaving to serve as an entry-level consultant with Laventhol & Horwath in Atlanta.

Mr. Payne was a trustee for the Educational Institute of AH&LA and served on its Certification Commission for many years. He served on many AH&LA committees and previously chaired the International Council of Hotel-Motel Management Companies (ICHMMC). He was named AH&LA 1998 Economy Lodging Operator of the Year.

Mr. Payne served in Vietnam as a captain in the U.S. Army assigned to the Vietnamese Army. His military awards include The Air Medal and the Vietnamese Honor Medal (2nd Class).
Please visit http://hvshotelmanagement.com/ for more information.
Linkedin Profile: https://www.linkedin.com/in/kirbypayne/
Mr. Payne, CHA can be contacted at +1 401-625-5016 or kpayne@hvsassetmanagement.com
Author's Articles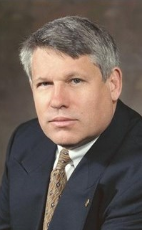 By Kirby Payne, CHA, President, HVS Hotel Management & HVS Asset Management