Editorial Board Guest Author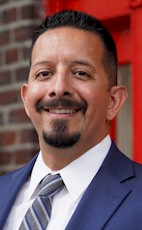 Mr. Mejia
Ruben Mejia
Executive Vice President, SportsArt
Ruben Mejia, Executive Vice President for SportsArt Americas, has more than 24 years of collective experience across the technology, ecommerce and fitness industries.
Mr. Mejia joined SportsArt five years ago, beginning his career as IT Director, maintaining the technology for SportsArt America to ensure all employee technology was running smoothly. Shortly after, he became the Vice President of Innovation where he implemented internal analytics to make sure employee time was spent more efficiently. Through this work, he saved over 200 man hours a year that could be redirected to more impactful duties.
Mr. Mejia worked his way to Chief Technology Officer (CTO) at SportsArt where he became more involved working directly with product technology through client installations. As CTO, he worked hard to make SportsArt products and software more user friendly and efficient.
Mr. Mejia was recently promoted to Executive Vice President in December of 2019 where his focus continues to be on product software and technology. Additionally, in this new role, he is the direct contact for external customers and manages the SportsArt marketing and sales departments.

Prior to his work at the company, Mr. Mejia held other leadership roles, including a combined 18 years in the army and working in the telecommunications industry for the Department of Defense, which launched his career and interest in the technology industry as a whole. After his work in the army, he worked as an IT operations manager for three years at JustFab, the leading fashion subscription company. Under his management, Just Fab went from $150 million to over $500 million/year e-commerce organization.
Today, Mr. Mejia works to continue innovating, while also evolving the SportsArt brand. He is dedicated to telling the SportsArt story and expanding to larger markets.
Please visit http://www.gosportsart.com/ for more information.
Linkedin Profile: https://www.linkedin.com/in/rubenmejia/
Mr. Mejia can be contacted at +1 323-203-2269 or rmejia@gosportsart.com
Author's Articles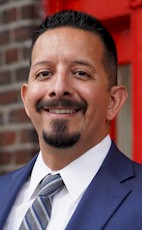 By Ruben Mejia, Executive Vice President, SportsArt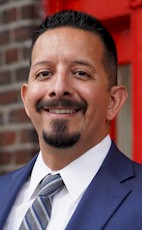 By Ruben Mejia, Executive Vice President, SportsArt