Editorial Board Guest Author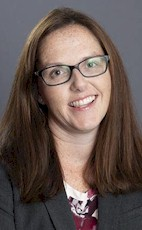 Ms. St. Louis
Dara St. Louis
Senior Vice President, Founding Partner, Reach3 Insights
Dara St. Louis is Senior Vice President and Founding Partner at Reach3 Insights, a purpose-driven insights consultancy accelerated by modern technologies, immersive experiences, intelligent analytics and game-changing deliverables.
Reach3 is a sister company to Rival Technologies, a software company developing chat, video, and voice solutions for market research. Reach3's approach leverages software from Rival Technologies, which develops voice, video and chat solutions that make it easy for enterprises to create mobile agile communities of customers, fans or employees enterprises can continuously engage for insights.
With more than 20 years of experience, Ms. St. Louis is a senior marketing research and division insights leader and an established business-builder. She has a long track record of empowering team growth and development and possesses a start-up/growth mentality. Her strong background in consumer products and services includes a specialized focus on the interconnected consumer, shopper and the food service sector.
Throughout her career, Ms. St. Louis has embraced and enabled new technology accelerated solutions in quant, qual and community to deliver results to clients, especially in the consumer and food service sectors. She has extensive experience in research design and methodologies, including insight communities, voice-of-market programs and the application of advanced analytical techniques to business issues.
Prior to Reach3 Insights, Ms. St. Louis held leadership positions at Maru/Matchbox, Vision Critical, Angus Reid Strategies, and Ipsos Reid. She holds an MBA from The University of Edinburgh and a degree in psychology from Laurentian University. St. Louis also completed a post-grad program at Georgian College.

Please visit http://www.reach3insights.com for more information.
Linkedin Profile: linkedin.com/in/dara-st-louis-08950222
Ms. St. Louis can be contacted at +1 647-454-8897 or dara.stlouis@reach3insights.com
Author's Articles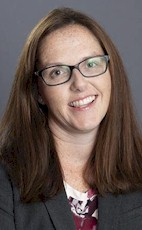 By Dara St. Louis, Senior Vice President, Founding Partner, Reach3 Insights