Editorial Board Guest Author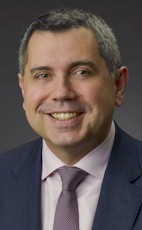 Mr. Perrigueur
Olivier Perrigueur
VP/GM Commercial Architectural Business, Lutron Electronics
Olivier Perrigueur is a seasoned executive with more than 20 years of global sales and marketing experience. As Vice President - General Manager at Lutron, he has created valuable long-term partnerships and strategic alliances, led product development teams, developed go-to-market and marketing strategies targeted to the architectural commercial business, and is responsible for sales and operations across global vertical markets.
As the leader of Lutron's global architectural business, Mr. Perrigueur is focused on advancing opportunities in human centric lighting, Ketra lighting systems, shading solutions, and the luxury commercial market. His efforts have worked to successfully and consistently drive strong results.
Mr. Perrigueur set up Lutron's French sales operation and sales office, signing on initial distributors and channel partners, hiring new people, and finding and developing customers for Lutron products. Lutron was quickly doing business with many French luxury retailers and hotel brands, creating valuable, long-term partnerships and global specifications.
Mr. Perrigueur is committed to developing strong, personal relationships with key influencers and his sales team, introducing forward-thinking strategies, and expanding networking essential to creating customers for life.
In his previous role as Vice President - Global Specifications Sales and Business Development, Mr. Perrigueur was responsible for the company's overall global specification sales to architects, lighting designers, electrical engineers, and interior designers for both commercial and residential markets. He is passionate about developing and leading a world class team that exceeds its goals annually.
Prior to coming to Lutron, Mr. Perrigueur held positions in IT consulting as the Business Manager for ALTRAN in France where he managed a profit center recruiting consultants and selling IT services to Fortune 500 accounts. He also spent time in the space industry as a Project Engineer for the Centre National d'´Etudes Spatiales (CNES) in Kourou, French Guyana.
Mr. Perrigueur earned his B.S. in Electrical Engineering from Ecole Superieure d'Ingenieurs en Genie electrique and has completed executive management and development courses from the University of Chicago and the London Business School.
Please visit http://www.lutron.com for more information.
Linkedin Profile: https://www.linkedin.com/in/olivier-perrigueur-9677123/
Mr. Perrigueur can be contacted at +1 610-509-1261 or operrigueur@lutron.com
Author's Articles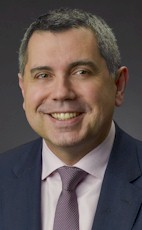 By Olivier Perrigueur, VP/GM Commercial Architectural Business, Lutron Electronics