Editorial Board Guest Author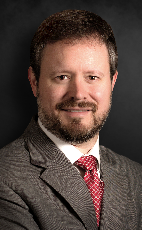 Mr. Russell
Howard Russell
Office Managing Partner, Las Vegas, Weinberg Wheeler Hudgins Gunn & Dial
Howard Russell has established himself both as a successful litigator in complex tort and commercial matters, and as an analytical and creative insurance coverage attorney handling high exposure coverage issues. This rare combination of a traditional defense practice with an extensive insurance coverage background allows him to advise clients on a wide range of issues and to foresee potential pitfalls and problems that could arise over the course of litigation.

Mr. Russell has served as a lead presenter at trial practice and premises liability seminars and has authored and developed continuing education materials for clients and insurance coverage conferences. He has developed the respect of the members of the local bar, become a sounding board for both colleagues and adversaries to discuss unique legal issues and been a frequently invited speaker at law schools and in-house client seminars.
Mr. Russell's practice is not limited to simply responding defensively to litigation in progress, but includes collaboration with clients and industry representatives to develop proactive programs and protocols to minimize a company's risks, and to create efficient and effective pre-litigation investigation.
As a member of the International Association of Defense Counsel, Mr. Russell has the unique opportunity to interact with some of the top defense attorneys and corporate counsel from around the world.
In addition, Mr. Russell was tapped for his leadership as managing partner of the Las Vegas office, where he has been at the forefront of its growth and its position as one of the most respected and successful firms in Nevada. Clients that once turned to established local firms now rely on the national prowess of Weinberg Wheeler Hudgins Gunn & Dial to solve their most complex legal problems, and manage their highest exposure risks.
Mr. Russell is licensed in Nevada, Georgia and Massachusetts, and has tried or appeared in cases in seven different states, involving trucking and bus accidents, commercial disputes, insurance coverage, premises liability and product liability.
Please visit http://www.wwhgd.com/ for more information.
Mr. Russell can be contacted at +1 702-938-3810 or hrussell@wwhgd.com
Author's Articles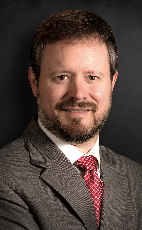 By Howard Russell, Office Managing Partner, Las Vegas, Weinberg Wheeler Hudgins Gunn & Dial