Editorial Board Guest Author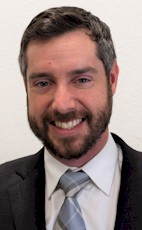 Mr. Stern
Brian Stern
CEO & Co-Founder, PURO Lighting
Brian Stern, CEO and Co-Founder of both LED Supply Co and PURO UV Disinfection Lighting
Receiving his BS in Business Administration from the University of Denver, Daniels College of Business in 2007, Mr. Stern started his career at a leading IT consulting firm, focusing on design and implementation of financial and accounting systems. At the end of 2009, he founded, along with partner Webb Lawrence, LED Supply Co., LLC, a wholesale distributor of LED lighting products with a focus on sustainability and energy efficiency.
In early 2019, Mr. Stern added to his lighting company portfolio by co-founding PURO UV Disinfection Lighting, with the initial mission of protecting people's health and promoting wellness with next-generation UV light technologies, powered by Violet Defense. Today, Mr. Stern is CEO of a fast growing enterprise at the very center of helping to keep people safe and infection-free during an international pandemic.
Mr. Stern continues to work within the hospitality and tourism industries, assisting both large and smaller hotel brands, and individual hotels across the country, re-emerge from the pandemic. Most recently, he has appeared in the New York Times, the Washington Post, and many other television and news outlets across the country, sharing his vision of bringing proven UV disinfection solutions to the hotel, medical, school, sports and transportation sectors allowing them to welcome back their guests and customers safely and responsibly.
Mr. Stern is also a frequent guest on webinars and podcasts devoted to exploring ways UV light can disinfect spaces wherever people gather, both on surfaces and in the air.
Please visit http://www.purolighting,com for more information.
Linkedin Profile: https://www.linkedin.com/in/brianandrewstern/
Mr. Stern can be contacted at +1 877-452-8785 or bstern@purolighting.com
Author's Articles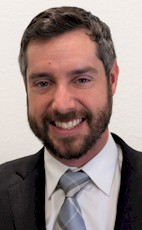 By Brian Stern, CEO & Co-Founder, PURO Lighting