Editorial Board Guest Author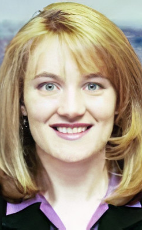 Ms. Stokes
Andrea Stokes
Practice Lead, Hospitality, J.D. Power
Andrea Stokes joined J.D. Power as Practice Lead, Hospitality in September 2019. She is responsible for ensuring J.D. Power brings relevant and high-quality intelligence to clients in the Lodging and Senior Living sectors.
A results driven hospitality professional with extensive experience in consulting, corporate project management, and brand insights, Ms. Stokes provides J.D. Power clients with hospitality industry expertise and thought leadership, as well as expertise in customer experience management. She is skilled at translating data and insights into actionable strategies and businesses cases for hospitality sector executives.
Ms. Stokes has strong expertise in marketing performance measurement, CX, and data analytics. She has led teams, overseen $1 million-plus budgets, and executed cross-departmental programs.
Prior to J.D. Power, Ms. Stokes was with Marriott International's CX and Innovation division where she oversaw brand health measurement programs, as well as Marriott's customer insights platforms.
Prior to joining Marriott, Ms. Stokes was Vice President - Travel and Hospitality at Ipsos, the well-known global research and polling firm. While there, she oversaw CX and marketing insights programs for clients in lodging, air transportation, cruise, and destination marketing.
Ms. Stokes is also the former Director of Research at the U.S. Travel Association. She earned an M.B.A. at Georgetown University and a B.A. in Management at the College of St. Benedict.
Ms. Stokes has presented at many travel industry and other conferences. She is also a Certified Hospitality Educator (CHE) via the American Hotel & Lodging Education Institute (AHLEI) and Adjunct Lecturer in Hospitality Management. She resides in the Washington D.C. metro area.
Please visit http://www.jdpower.com/business/travel-and-hospitality for more information.
Ms. Stokes can be contacted at +1 301-529-3368 or andrea.stokes@jdpa.com
Author's Articles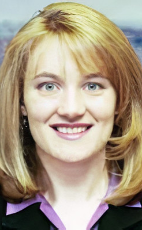 By Andrea Stokes, Practice Lead, Hospitality, J.D. Power